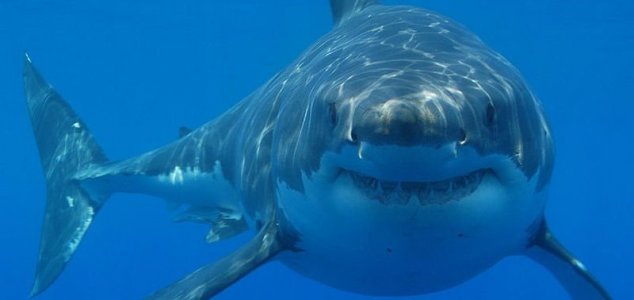 Even the great white shark is scared of something.

Image Credit: CC BY 2.0 Hermanus Backpackers
Despite their fearsome reputation, these monster sharks will always try to steer clear of one particular creature.
It's hard to imagine great white sharks being scared of anything at all, but according to a new study, these ferocious ocean-going predators will make a quick exit as soon as any orcas show up.
The discovery was made by researchers who had been investigating encounters between great white sharks, killer whales and elephant seals at Southeast Farallon Island off the coast of San Francisco.
"When confronted by orcas, great white sharks will immediately vacate their preferred hunting ground and will not return for up to a year," said lead author Salvador Jorgensen.
The findings were backed up by GPS data from tagged animals recorded between 2006 and 2013.
Surprisingly, it seemed that elephant seals had the most to gain from the sharks' departure with far fewer of them ending up as shark food once orcas had moved in to any given area.
"We don't typically think about how fear and risk aversion might play a role in shaping where large predators hunt and how that influences ocean ecosystems," said Jorgensen.
"It turns out these risk effects are very strong even for large predators like white sharks."
Source: 9news.com.au | Comments (19)
Similar stories based on this topic:
Tags: Shark, Orca