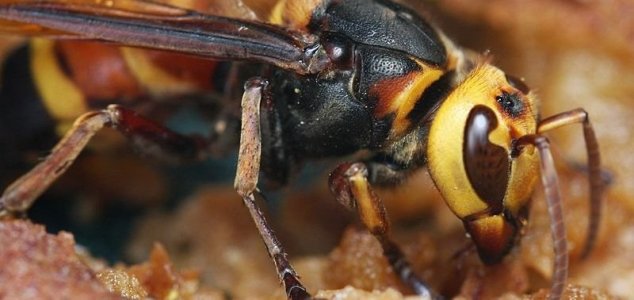 Asian hornets have been spreading across the globe.

Image Credit: CC BY 2.0 Thomas Brown
Authorities have warned that this invasive species of hornet could decimate local bee populations.
While smaller than European hornets, these distinctive yellow-and-black insects have become increasingly widespread across central and southern France in recent years.
Now reports have confirmed that Asian hornets have also managed to gain a foothold in the mainland UK as well and that there is at least one hive somewhere near Gloucestershire.
While the insects don't pose any more risk to human health than regular wasps and bees, the primary concern is that they have a tendency to attack bee colonies which have already been struggling thanks to declining bee populations over the last few years.
Fortunately though, local authorities already have a plan in place to tackle the problem.
"We have been anticipating the arrival of the Asian hornet for some years and have a well-established protocol in place to eradicate them and control any potential spread," said Nicola Spence from the Department for Environment, Food and Rural Affairs.
"It is important to remember they pose no greater risk to human health than a bee, though we recognise the damage they can cause to honey bee colonies."
"That's why we are taking swift and robust action to identify and destroy any nests."
Source: Independent | Comments (5)
Similar stories based on this topic:
Tags: Hornet, Bees