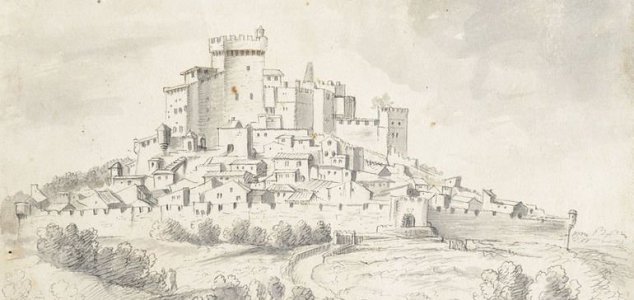 This is one town where UFOs are most certainly not welcome.

Image Credit: PD - Album Laincel
The town has long refused to lift a ban on UFOs following a mysterious encounter over 60 years ago.
Situated in the south of France around 7.5 miles to the north of Avignon, Châteauneuf-du-Pape remains a firm tourist favorite in the region due to its idyllic setting and ruined medieval castle.
Perhaps the most notable thing of all about the town however is its bizarre UFO law which forbids extraterrestrial vehicles from flying overhead or landing within the vicinity.
"Any aircraft, known as flying saucer or flying cigar, which should land on the territory of the community will be immediately held in custody," the law reads.
It was established in 1954 after a local man reported witnessing two 'deep sea divers' emerging from a 'cigar-shaped spacecraft' in the local area.
These days the law is regarded as more of a light-hearted curiosity than a serious legal restriction and the mayor, Claude Avril, refuses to lift it on the basis that it 'makes a buzz' for the town.
Even the original implementation of the law was believed to have been a publicity stunt.
"At that time, people were talking a lot about extraterrestrials and the unknown, it was in fashion, and there were loads of stories circulating," said Elie Jeune, son of then-mayor Lucien Young.
"He wanted to make a bit of an advertisement for Châteauneuf."
"It was an excellent publicity stunt... and free."
Source: Russia Today | Comments (11)
Tags: UFO