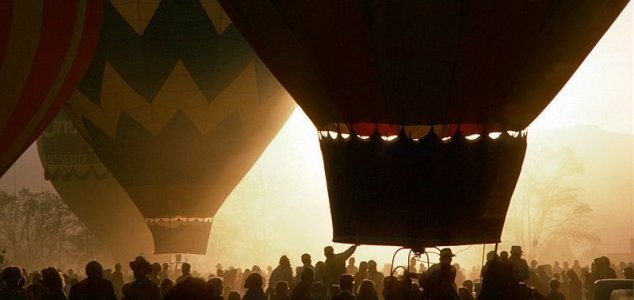 How many of your memories aren't real ?

Image Credit: CC BY-SA 3.0 Sba2
A recent psychology study has revealed that it is not uncommon for people to recall non-existent events.
The research, which involved 400 participants, was conducted by Professor Kimberley Wade and colleagues at the University of Warwick, England.
The study focused on the formation of false memories - recollections of things that hadn't actually happened at all. For the purposes of the research these included going on a hot air balloon flight as a child, pulling a prank on a school teacher and causing trouble at a family wedding.
To produce these memories, researchers spoke to each of the participants about the events as if they had actually happened. Afterwards around 30% of those taking part seemed to have vivid recollections of the fictional memory and could even elaborate on specific details.
Counter-intuitively, showing photographs from the event seemed to prevent false memories from forming. The researchers speculated that "such photos may serve to constrain imagination during efforts to recall the event, thus leading to lower memory formation."
"As participants move from saying 'I do not remember that' to 'Now I remember...,' they must report additional imagery or otherwise elaborate beyond the suggested material," the study authors wrote.
"Thus, approximately one-third of participants showed evidence of a false memory, and more than half showed evidence of believing that the event occurred in the past."
Source: CBS News | Comments (32)
Similar stories based on this topic:
Tags: Memory