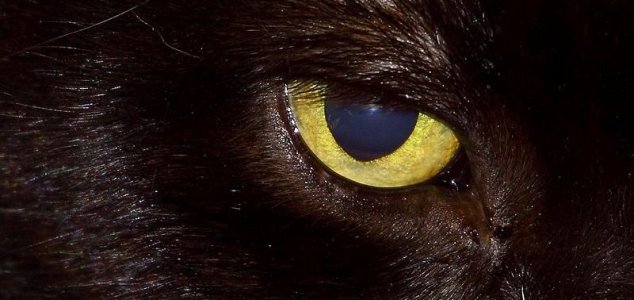 News of the mysterious moggy has gone viral in Russia.

Image Credit: CC BY-SA 2.0 Airwolfhound
Owner Dmitry R ended up selling the metaphysical feline after it's 'abilities' drove him up the wall.
Dmitry had allegedly inherited the cat - which goes by the name 'Charles Utkins' - from his aunt when she died, however it wasn't long before he became aware that something was amiss.
"The doors to the rooms were closed, and the cat, shut away elsewhere, suddenly appears in the room from behind closed doors, although nobody let him go," he said.
"He reads minds, but the worst thing - he inspires thoughts. And these thoughts will be fulfilled, they are impossible to resist. He made me go shopping and buy what he needed."
"Before I met Utkins I... did not believe in supernatural things. But this creature managed to inspire me to thoughts and shame me to do what I do not want to do."
Fortunately, though, a solution to the problem would soon present itself in the form of a 'witch' from Novosibirsk who had heard about the cat and offered to buy it for the grand sum of $84,000.
"She is a clairvoyant, and came with all her paraphernalia," said Dmitry. "She closed the cat in the room, and then rapidly decided to buy it. She is strictly against journalists, so I cannot name her."
As for Utkins himself - it is understand that he has since become a part of her seances.
Whether or not he is still getting up to the same old tricks however remains unknown.
Source: Siberian Times | Comments (14)
Tags: Psychic, Cat, Russia