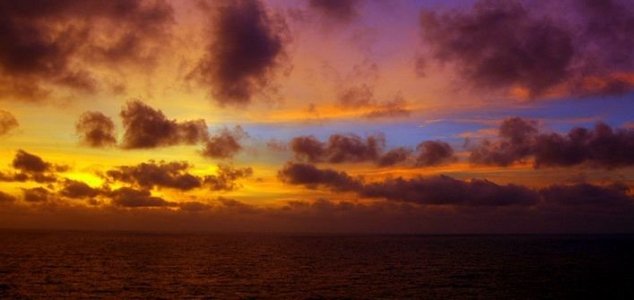 What did the man see ?

Image Credit: CC BY-SA 3.0 BetacommandBot
A crew member of an offshore supply ship claimed the object was 'five times the size' of his vessel.
The encounter, which has since been reported to the National UFO Reporting Center, occurred on Tuesday in an area approximately 80 miles to the southeast of New Orleans.
"Close to 7:00 pm on March 21st, just before dusk, myself and 4 of the crew members aboard our vessel saw a craft that appeared to be five times our 240 ft vessel in length," the man wrote.
"The craft rose up out of the water (Gulf of Mexico) about 40 feet, no water was dripping from the craft. Within a split second the craft disappeared at a 30 degree angle into the sky."
The report was considered so compelling in fact that NUFORC has highlighted it as one of the most signicant of its recent submissions and is now actively seeking out other witnesses.
"We spoke via telephone with this witness, and he seemed to us to be unusually sober-minded," the organization wrote on its website. "We suspect that he is a very capable, and very reliable, witness."
"He estimates that upwards of perhaps 50 people, who were aboard nearby vessels, may have witnessed the event, as well."
Source: gcaption.com | Comments (124)
Similar stories based on this topic:
Tags: UFO, Gulf of Mexico