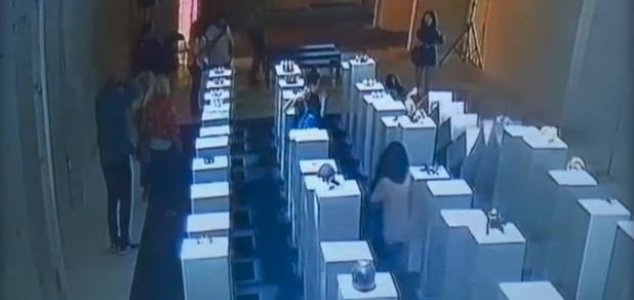 This woman's trip to the museum did not go well.

Image Credit: YouTube / Party Pooper
The heart-stopping moment saw an entire row of extremely expensive art pieces collapse like dominoes.
The unnamed art enthusiast had been at Simon Birch's art installation 'The 14th Factory' in Los Angeles, when, while attempting to snap a photograph of herself on her mobile phone, she lost her balance and stumbled backwards, knocking over one of the pieces.
It's difficult to imagine how she must have felt as she watched the entire row of priceless items collapse one after the other like dominoes.
According to a spokeswoman for the exhibit, the accident, which happened around two weeks ago, caused around $200,000 worth of damage.
It isn't clear whether or not the insurance will cover the cost.
Source: CNET.com | Comments (30)
Tags: Museum, Exhibit