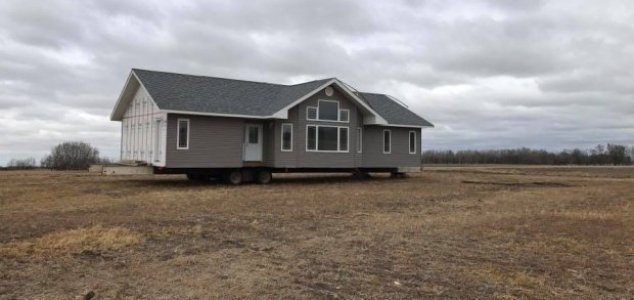 The house was certainly a nice one.

Image Credit: Facebook / Patrick Maze
Patrick Maze was shocked to discover that an entire house had appeared on his property overnight.
The mysterious house, which seemed to be brand new, turned up right in the middle of one of his fields to the east of Regina without explanation.
Perplexed by the discovery, he asked his friends on Facebook if they knew anything about it.
"Have any of you ever found a house ?" he wrote. "This one was discovered on my property early Thursday morning on my way to work. It is still there this morning."
"Perhaps someone stole it and took it for a joy ride, then ditched it on my property ?"
It eventually turned out that a moving company had been transporting the house from Winnipeg to just outside Lumsden when an issue cropped up with the permits and the driver had decided to leave it in the field until the documentation could be sorted out.
"I know I don't get to keep it," joked Maze. "It is no big deal."
Source: CTV News | Comments (26)
Tags: House, Saskatchewan