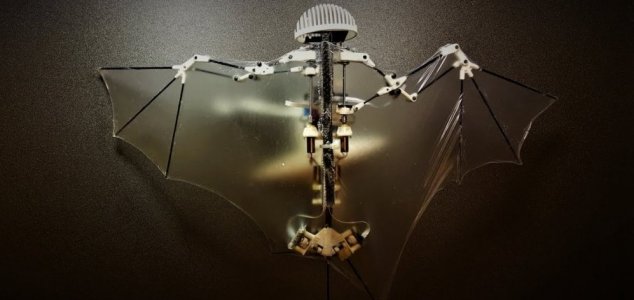 Animals such as bats have been inspiring engineers for years.

Image Credit: YouTube / Caltech
A new competition has been launched to help develop animal-like drones powered by directed-energy beams.
Part of the Defense Enterprise Science Initiative (DESI), the contest will offer winning teams basic science grants to aid in the development of "new paradigms for autonomous flight, with a focus on highly-maneuverable platforms and algorithms for flight control and decision making."
The emphasis appears to be on the creation of autonomous platforms based around living creatures such as bats and insects which are far more manoeuvrable than any of today's drones.
"The biological study of agile organisms such as bats and flying insects has yielded new insights into complex flight kinematics of systems with a large number of degrees of freedom, and the use of multi-functional flight surface materials," the announcement reads.
Concepts for robots based on the movements of animals have been around for years, but it is only recently that our technological capabilities have begun to catch up with the complexities of nature.
It remains unclear however how long it will be before robots such as the one in the video below will represent a viable alternative to the typical aircraft-style drones currently used by the military.
Source: Nextgov.com | Comments (4)
Tags: Pentagon, Bat, Drones