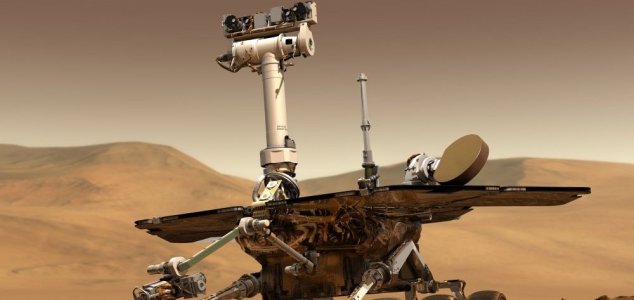 Opportunity has been trundling around on Mars for way over a decade.

Image Credit: NASA
The remarkably resilient rover has managed to extend its original three-month mission to over 13 years.
Having launched three weeks after the Mars Spirit rover all the way back in 2003, Opportunity landed on Mars on January 25, 2004 and has been exploring the Martian surface ever since.
While it isn't unheard of for Mars rovers to last longer than the initially planned mission duration, Opportunity, which was originally only meant to last 90 days, is in a whole different league.
Its twin, Spirit, sadly became stuck back in 2009 and fell silent the following year.
According to NASA, Opportunity has so far covered 28 miles - not bad for a solar-powered rover the size of a go-kart with a maximum speed of around 5cm per second.
If all goes well, the plucky little rover will be exploring Mars for many more years to come.
Source: Extreme Tech | Comments (6)
Tags: Opportunity, Mars