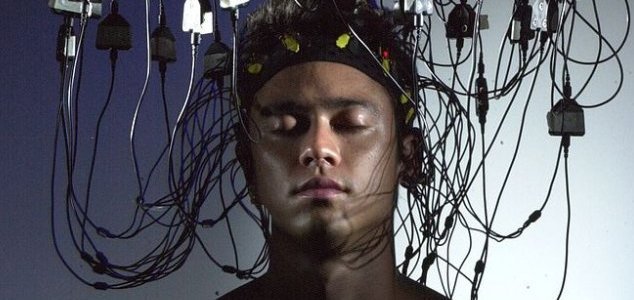 Would you hook your brain up to a computer ?

Image Credit: CC BY-SA 3.0 Glogger / Chris Aimone
A leading surgeon believes that we will gain the ability to read each other's minds within as little as 20 years.
It might sound like something out of a science fiction movie, but researchers have already managed to create brain-computer interfaces capable of reading and interpreting human thought patterns.
According to Dr Eric Leuthardt of Washington University, it is likely that in the future such technology will make it possible for two people with neural implants to communicate with each other telepathically.
"A true fluid neural integration is going to happen. It's just a matter of when," he said. "If it's 10 or 100 years in the grand scheme of things, it's a material development in the course of human history."
In addition to sharing messages, such a system could also make it possible for two people to communicate emotions, images and even memories.
"At the pace at which technology changes, it's not inconceivable to think that in a 20-year time frame, everything in a cell phone could be put into a grain of rice," said Dr Leuthardt.
"That could be put into your head in a minimally invasive way, and would be able to perform the computations necessary to be a really effective brain-computer interface."
"It's going to happen. This has the potential to alter the evolutionary direction of the human race."
Source: News.com.au | Comments (19)
Tags: Telepathy, Brain