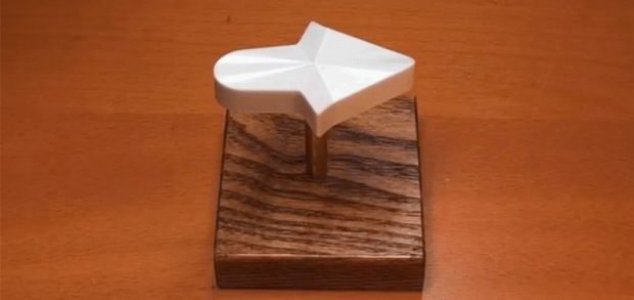 The illusion has left many people stumped.

Image Credit: Kokichi Sugihara / Instagram / physicsfun
This fascinating optical illusion by mathematician Kokichi Sugihara has left Internet users scratching their heads.
Hailed for his mind-bending optical illusion inventions, Sugihara, who hails from Meiji University in Japan, has once again managed to stump the Internet - this time with a three-dimensional arrow.
The peculiar object, which looks totally symmetrical from above, somehow manages to always point towards the right no matter which way round it is placed.
Even when a mirror is positioned behind it, the illusion still seems to work just the same.
The answer, it turns out, is that the object has been subtly designed to change its appearance depending on the angle at which you look at it.
The undulations on the top have been created in such a way so as to make one side appear to have more of a point than the other.
It is a remarkable example of Sugihara's skill as a mathematician and illusionist.
Source: Gizmodo | Comments (12)
Tags: Optical Illusion