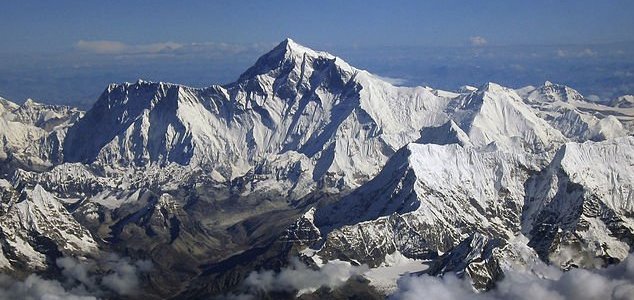 Everest has been marred by piles of litter.

Image Credit: CC BY-SA 2.0 shrimpo1967
The world-famous mountain has ended up covered in discarded rubbish thanks to careless climbing parties.
There remain few peaks on Earth that can match the breathtaking spectacle and challenging conditions of Everest - officially the world's tallest mountain.
Over the last few years however, its slopes have been turned in to something more akin to a waste disposal site than a natural wonder with piles of rubbish being left strewn across the mountainside.
The problem stems from the sheer number of wealthy, inexperienced travelers who have been climbing up the mountain in recent years. In many cases, guides are hired to carry all of their equipment and supplies, meaning that there's no way to carry the rubbish back down.
The issue is now so bad that back in March, the chief of Nepal's mountaineering association Ang Tshering warned that human waste on the mountain was threatening to spread disease.
"Climbers usually dig holes in the snow for their toilet use and leave the human waste there," he said.
Efforts have been made to address the issue by threatening to forfeit a $4,000 deposit if climbers fail to carry eight kilograms of rubbish back down to base camp with them.
Given how expensive an Everest expedition actually is however, it is not proving much of an incentive.
Source: News.com.au | Comments (16)
Tags: Everest, Mountain