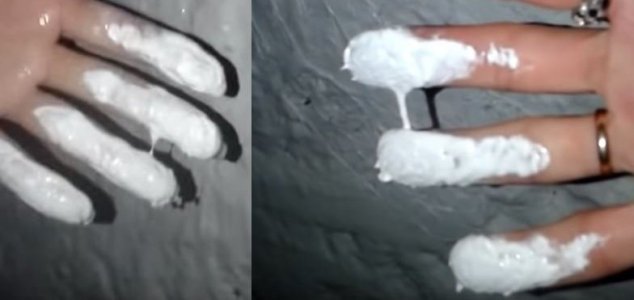 This is one way to ensure you'll get a white Christmas.

Image Credit: YouTube / NK-TV.COM
Residents in the town of Mysky were disturbed to find that some of the snow had been covered in white paint.
The peculiar discovery, which was recorded on camera outside a municipal recreation center in the Siberian region of Kemerovo, seemed to indicate that local authorities had resorted to painting large piles of snow white in an effort to hide evidence of coal dust pollution from the nearby mines.
The footage, which has been viewed over 150,000 times, shows a woman running her hands across the snow bank before holding them up to the camera to show them covered in white paint.
"You can see the stains... it even sticks," she said.
The video seemingly had the desired effect as not long afterwards the city's mayor Dmitry Ivanov put out a statement to let people know that the person responsible for the debacle had been reprimanded.
"I apologize to the townspeople to whom this incident spoiled the New Year mood," he said.
Source: The Moscow Times | Comments (4)
Similar stories based on this topic:
Tags: Snow, Paint, Russia