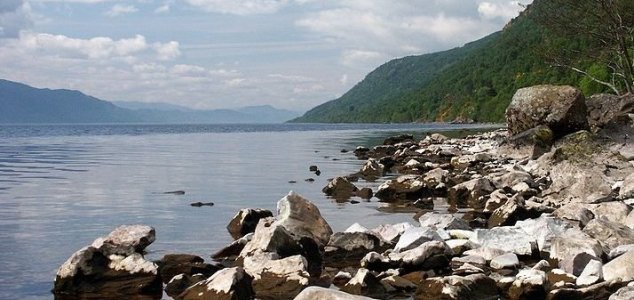 There have been several sightings this year alone.

Image Credit: CC BY-SA 3.0 Ben Buxton
Gloria and Ian Davison had been visiting the Scottish Highlands when they spotted something in the loch.
The mysterious object, which was located in Urquhart Bay, resembled a black head and neck protruding from the water a short way out from the water's edge.
"We have been to Loch Ness many times, but never seen the monster before," said Gloria.
"But at around 1.30pm [on Tuesday] just after we had lunch, my husband was driving and I was in the passenger seat gazing out at the loch. Then I suddenly saw something and I said to Ian 'there's something down there.'"
"He turned around and we got out of the car and there it was. We were very excited. It was about 300 meters away and definitely black. It seemed to have a neck and head."
"I could definitely see its back and it was a fair size. It disappeared after a minute beneath the water."
The sighting even managed to catch the eye of veteran researcher Gary Campbell - keeper of the Official Loch Ness Monster Sightings Register.
"This is our seventh sighting of the year and these are all very credible sightings," he said.
You can watch the footage for yourself below.
Source: Daily Record | Comments (31)
Tags: Loch Ness Monster