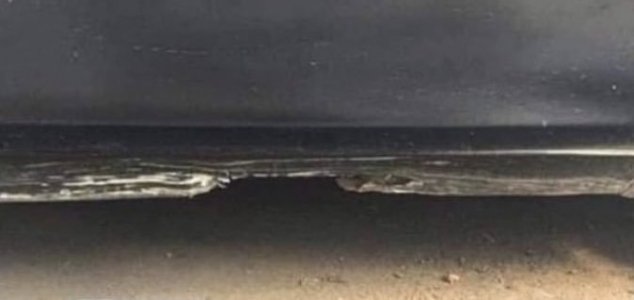 What exactly does this picture show ?

Image Credit: Twitter / Muhammad Nayem
This seemingly unremarkable image appears to show a tranquil shoreline on a starry evening, or does it ?
The photograph, which was uploaded on to Twitter by Pakistani online fashion magnate Muhammad Nayem, has been at the center of some heated debate thanks to its confusing nature.
While at a glance it might look like nothing more than a beach scene taken after dark, on closer inspection something isn't quite right.
As it turns out, the photograph doesn't show a shoreline at all but is in fact a close-up image of the bottom part of a car with the 'sky' being the paintwork and the 'beach' being the car's shadow.
"If you can see a beach, ocean sky, rocks and stars then you are an artist, but it's not a painting; it's [the] lower part of the car gate which needs to be repaired," Nayem wrote.
If you stare at the picture long enough, it's possible to see both interpretations.
Source: Fox News | Comments ()
Similar stories based on this topic:
Tags: Optical Illusion