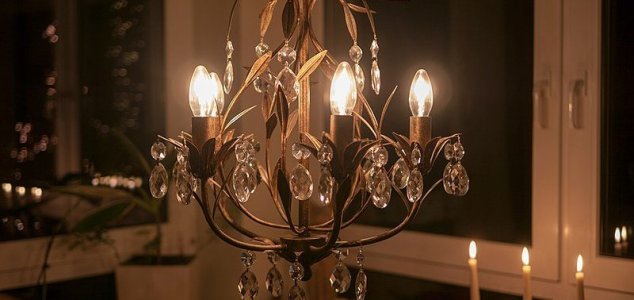 Some people prefer the company of objects.

Image Credit: CC BY-SA 4.0 Matti Blume
A woman who had previously been in a relationship with the Statue of Liberty is now in love with a light fixture.
35-year-old Londoner Amanda Liberty, whose surname is a reflection of her previous infatuation with the world-famous statue, finds it easier to connect with inanimate objects than with people.
This unusual trait first presented itself when she fell in love with a drum kit at the age of 14.
Her relationship with the Statue of Liberty, which began in her 20s, ultimately failed to work out because she found it difficult to visit the statue on a regular basis due to the distances involved.
Her current engagement to a 100-year-old chandelier however seems to be going a lot better.
"I don't even completely understand it myself, but I still accept it as part of who I am," she said.
She now hopes to marry the light fixture, which she has named Lumiere, in the near future.
Source: Yahoo! News | Comments (51)
Tags: Statue of Liberty, Chandelier