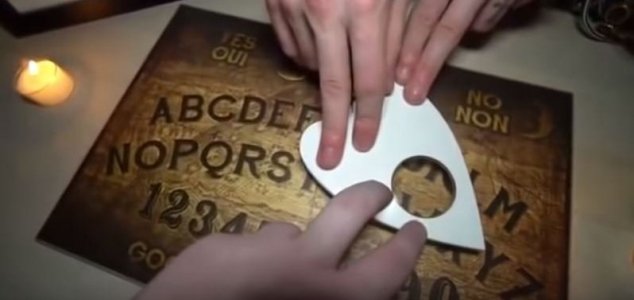 The original videos have since been taken down.

Image Credit: YouTube / ImJayStation
Popular YouTuber 'ImJayStation' admitted to faking the death of his girlfriend in order to attract more subscribers.
The distasteful stunt began when Jason Ethier - who has over 5 million subscribers - revealed to his audience last week in an emotional video that his girlfriend Alexia Marano - who is also a YouTuber - had been killed by a drunk driver in a tragic road accident.
He went on to take the deception one step further by uploading a video of himself using a Ouija board to try and contact his recently deceased significant other from beyond the grave.
It didn't take long however for his viewers to figure out that something was amiss and he was ultimately forced to upload another video admitting that the whole thing had been a hoax.
"I want to start out by saying I'm sorry to Alexia's family for putting them through any hard times or stress about the death of their daughter," he said.
"I didn't intend them to get any hate or put them through any emotional stress involving Alexia. I expected all of this to stay on YouTube and it didn't."
"I thought of the idea of faking Alexia's death and then doing a thing on YouTube thanking everyone and explaining to everyone it was just to gain traction."
"So, we were going to say she died, then do a Ouija board video, which we did do. Then we would resurrect her and get more followers."
Unsurprisingly, he and Alexia are no longer dating.
Source: Lad Bible | Comments (23)
Similar stories based on this topic:
Tags: Prank, YouTube