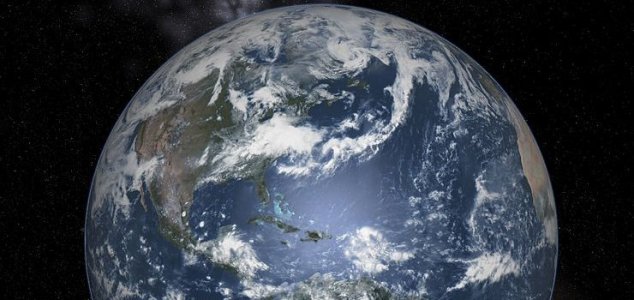 Flat Earth theory is turning into something of a global concern.

Image Credit: CC BY-SA 3.0 NikoLang
A surprisingly large number of people in Brazil subscribe to the idea that our planet is not what it seems.
In the age of orbiting satellites, interplanetary spacecraft and a fully manned space station, the fact that the Earth is round (an oblate spheroid) is as indisputable as the nose on your face.
Remarkably however, there are still those who remain adamant that the Earth is actually flat.
One country in which belief in this rather bizarre concept is particularly widespread is Brazil, a nation in which, according to recent polling data, as much as 7 percent of the population think that the Earth is flat - that's a whopping 11 million people.
Some have linked this trend, along with a rise in the popularity of creationism and climate change denial, to the evangelical Christian church which has become increasingly dominant in Brazil over the last few decades with over a quarter of the population now identifying as evangelical.
This, in turn, has helped fuel the rise to power of far-right president Jair Bolsonaro whose political associate Olavo de Carvalho infamously Tweeted that he 'could not refute' flat Earth concepts.
"I didn't study the subject of the flat Earth," he wrote. "I just watched a few videos of experiments that show that aquatic surfaces are flat - and so far I haven't found anything to refute them."
Sadly, despite being based on absolutely no logic or evidence whatsoever, the idea that the Earth is flat seems to be continuing to gain traction all over the world like some sort of virus.
"We've known for certain the Earth isn't flat since Galileo, since the early 17th century," said astronomer Roberto Costa from the University of Sao Paulo.
"But the ancient Greeks had pieced it together more than 2,000 years ago."
"To scientists, this (Flat-Earth theory) seems more like a topic for psychologists or sociologists to study. The Earth's shape isn't a scientific problem to astronomers."
Source: France24 | Comments (21)
Similar stories based on this topic:
Tags: Flat Earth