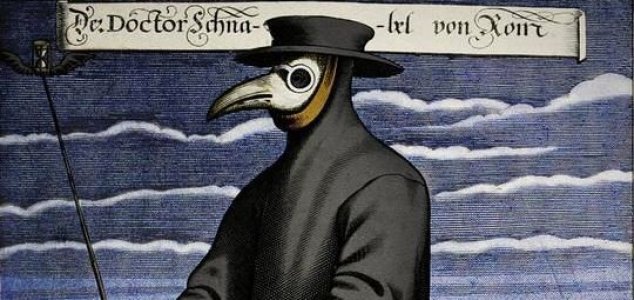 Depiction of a 17th-Century plague doctor.

Image Credit: PD - Johannes Ebert and others
Police in the UK are seeking an individual dressed in full plague doctor attire, complete with pointed 'beak' mask.
Keeping yourself protected from any airborne pathogens during the coronavirus pandemic is certainly an important consideration when venturing outside, however one person in the town of Hellesdon, England has taken things a little bit too far by opting for a full 17th-Century plague doctor costume.
The eerie attire, which consists of black robes, a black hat and a pointed beak-like face mask filled with aromatic items, was widely used by doctors to treat infected patients during the bubonic plague as it was thought to act as a filter against the 'putrid air' responsible for causing the disease.
The costume came to be feared during outbreaks as it was perceived as a sign of imminent death.
As such, it's no surprise that people might object to someone wearing it during the current crisis.
The mysterious plague doctor, who has been seen several times over the last two weeks, is now being sought by local police who would like to offer a "word of advice" regarding his or her attire.
Officers were however keen to emphasize that no crime had been committed.
"It's quite a smart-looking costume," said historian Danny Buck from the University of East Anglia.
"It's important people realize that in the 17th Century plague doctors were the brave ones who went out to see people with the disease."
Source: BBC News | Comments (10)
Similar stories based on this topic:
Tags: Coronavirus, Plague