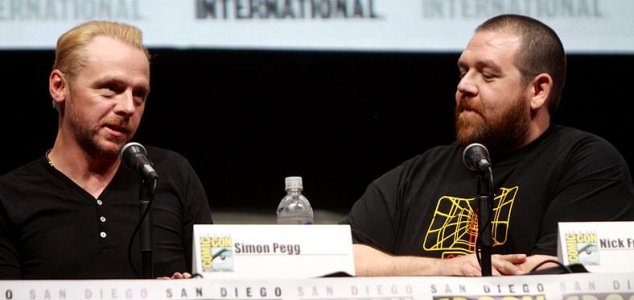 Frost and Pegg have worked together for years.

Image Credit: CC BY 2.0 Gage Skidmore
In a recent interview, Frost recalled being knocked unconscious while hunting ghosts on a rainy night.
The comedy duo, who have written and starred in several movies, also used to live together back in the early days and one of their favorite pastimes was ghost hunting at potentially haunted locations.
"At one point Simon and I would spend our weekends, we'd find an old Saxon church in Surrey or Essex, we'd go at night and sit in the cemetery and kind of wish for something to happen," Frost said during a recent appearance on
The Jonathan Ross Show
.
"We'd always run off screaming like idiots and really needing to do a wee."
"[One night] it was raining and I slipped and I knocked myself unconscious on a log," he continued.
"Simon kept shouting, 'Nick, Nick' and because I didn't answer he thought I was joking, so he left me and went home and ordered Chinese food."
"I got back in like an hour later, looking like a bog troll and he was just sat eating chow mein."
"Good friend, good guy."
You can check out the interview - which includes Frost's personal ghost encounter - below.
Source: Metro | Comments (1)
Similar stories based on this topic:
Tags: Ghost Hunt, Nick Frost