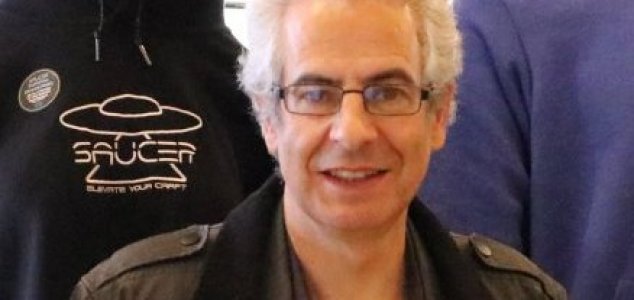 Nick Pope knows more than most about the topic of UFOs.

Image Credit: CC BY-SA 4.0 SMG2019
The Former MoD UFO researcher maintains that US officials have already shared UFO data with the UK.
One of the most prominent figures in the field of UFO research, Nick Pope famously worked for the British Ministry of Defense from 1991 to 1994 during which time he was tasked with investigating reports of unidentified flying objects to determine whether or not they posed a risk to national security.
Like many UFO researchers, he has been keeping a keen eye on developments concerning the recent US funding bill which compels agencies to release what they know about UFOs within 180 days.
"There's a momentum building up and there's no smoke without fire," Pope told
Metro
. "The clock is now ticking on the Senate Intelligence Committee's demand for a report on the UFO phenomenon from the Director of National Intelligence."
"The US Department of Defense has known since June of the committee's request, and the US Navy's Unidentified Aerial Phenomena (UAP) Task Force is probably already working on drafting the response, so we may get it sooner than the late June deadline."
According to Pope, the UK may already have access to some of the US research on UFOs.
"I'm aware that the UAP Task Force has shared some interim findings with the UK and other allies, but I don't know if the MoD has formally engaged with the US on this, or has simply noted the findings," he said. "Officially, the position of the MoD is that they're no longer interested, and haven't been since UFO investigations were terminated at the end of 2009."
"However, I understand from reliable and well-placed sources that this isn't entirely correct, and that sightings are still being looked at in the margins of other defence business, with terms like 'UFO' being scrupulously avoided, to try to avoid creating Freedom of Information Act liability."
Source: Lad Bible | Comments (18)
Similar stories based on this topic:
Tags: UFO, Nick Pope