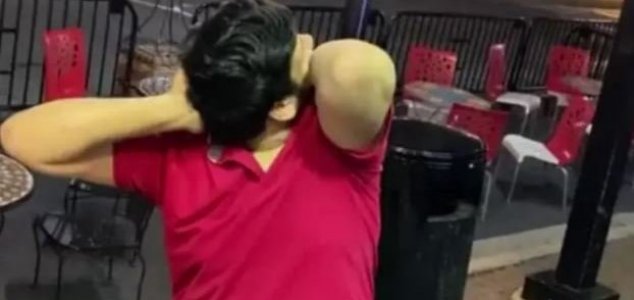 This is one weird party trick...

Image Credit: TikTok / @sheaabutt00
A weird video that has recently gone viral on TikTok shows the unique talent of a very flexible individual.
Some people are more flexible than others, however there are very few who can do what this man is capable of and a video of him showcasing his unusual ability has left many people squirming in their seats.
The clip, which has since gone viral, shows the man holding on to his head with both hands and twisting it around so that he is literally facing backwards.
Several social media users have likened the stunt to something out of horror movie
The Exorcist
.
According to Dr Simran Deo, very few people possess the ability to do something like this.
"I suspect there are very few individuals who can truly do this but one of the reasons they may be able to do this is due to hypermobile joints or connective tissue disorders," he told
LadBible
.
"This is when the muscles, ligaments and tendons are more stretchy meaning that joints can bend further than they would in people without these conditions."
Suffice to say, however, this is one stunt that you definitely don't want to be trying at home.
Source: Lad Bible | Comments (18)
Similar stories based on this topic:
Tags: Head