By:

Amie

| Location:

Katherine, Australia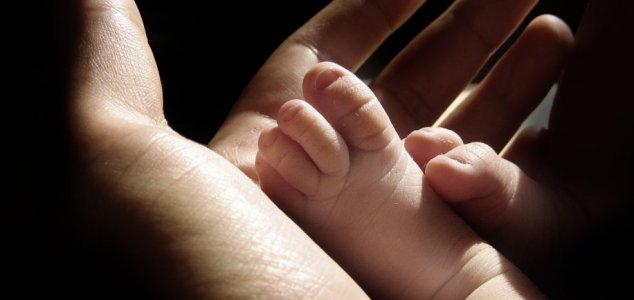 Image Credit: sxc.hu
I had moved out of state from my hometown, Newcastle, NSW because my mother and step father at the time had been given a job opportunity in a small town in the Northern Territory called Katherine. It was very different from what I was used to, Newcastle is quite city like, fast paced, right on the beach with a population of 434,454. Katherine being a small town was located 4 hours south of Darwin, red dirt, rivers, crocodiles, with a small population of 6,094. It was a crazy adjustment but one I soon grew to admire.
I started a new school entering year 10, my first day was none the less scary! Hoping someone would take me under their wing I soon was greeted by a couple of girls and felt at ease. I adapted quite quickly making new friends as the weeks rolled by and getting myself my first job at a supermarket as a cashier. It was mid year holidays and was time to book my flights back to my hometown for a visit to see my friends and family. I stayed there for the whole six weeks. in that time I had met a boy and quickly adapted feelings for him. When the six weeks were up I returned back to Katherine in time for school to commence and returning to my casual job.
A week in back at school I kept feeling very nauseous, tired, moody and vomiting I then quickly had discovered I was in fact pregnant! Pregnant at 15!! What was I to do?! I was too scared to tell anyone about what I had discovered so I kept it to myself in hopes that it would somehow just go away! The sickness kept getting stronger over the weeks and my mother approached me with a test and demanded me to take it on the spot. I ended up in tears and confessing that I already knew what the test results would be. We both sobbed together. I was an A grade student who had dreams of one day becoming a midwife... when my mother knew about my secret it then became clear to me that my dreams had to be put on hold for however long because I was now an expecting mother. My mum told my father who resided in Newcastle. He disagreed saying my future was at jeaopardy because of this baby and he pleaded with my mother that I terminated. My mother refused and that was that.
So here I am, 15 and pregnant to the first guy I had ever kissed, who I had only met over the holidays, who I gave my virginity to. What. The. Hell! I turned up to school a few days later due to staying home because of my severe morning sickness and was greeted by my group of friends. They had asked me if I was ok? I just said I was fine, that I had caught something. I was scared of what people would think if they knew I was in fact carrying a small child in my stomach. The day rolled on and by this time it was our last period for the day which happened to be 'free study' which is basically a class where we sit and socialise with one another or do as we pleased within the classroom. As I was sitting my with friends I had a girl who was in a few of my classes but never actually had spoken to approach me and said to me "this might sound crazy but I've had this urge to read your palm for some time now, may I?" I then agreed pulling out my hand and opening it.
To be honest I felt like laughing but I just let her do what she had to do. She was running her fingers along my hands and using both of her thumbs on different points. She started off by telling me the number of children I was having- this I cannot remember, it was either 3 or 4, she said they won't be to the same father which I raised my eyebrow at but laughed, I said "there is no way I'm having that many children and I will not be having different dads to my kids." She kept looking as if she completely disregarded my comment. She continued on stating that I will be a single mother at a point in my life and that I will be struggling with finances at some stage. That I won't be in this town for long as I will be leaving due to a disturbance at home and I will return back to my hometown. At this point this all was insignificant to me because I already had a plan set out for me and none of what she had said I would let happen. She moved to one specific point on my hand, I think it was my thumb. She was focusing on this point longer than any other points, pressing on the same area over and over again. She stopped, closed my hand and looked me in my eyes and said in a soft voice "you will experience the loss of someone extremely close to you." The look in her eyes, I just saw sadness. Something in her eyes triggered me to believe her, I instantly thought of my mother, father, my brother and sister. I said to her "who is it?! Do you know?" She looked at me and nodded, she proceeded to tell me "I know but I cannot tell you who. I'm so sorry." At this point I thought no way. She hasn't got a clue what she's on about.. if she cannot verify who would pass away that meant so much to me then she's trying to mess with me. School soon finished and that was the last time I had ever thought about that "reading".
Time went by and my stomach was getting bigger, harder to hide. My work shirts were breaking at the buttons, my size 8 shirts soon became size 10 but I wasn't fooling anyone. People started talking and that's when I had confessed I was pregnant. I had great support from my friends and even people I barely knew. Work was terrific and very caring which made me wish I had come out with it sooner. One day I had finished school, my sister (7 years old at the time) was at home and her father (my stepfather) was working downstairs. I came home to her throwing fruit all throughout my parents room jumping on the bed making a mess! Me being hormonal I think ripped her down off the bed and slapped her on her arm. She screamed and ran downstairs to her father. I'm picking up all of the fruit splattered everywhere and then her father stormed in, in a rage throwing me across the kitchen floor, hitting my head with both hands and picked me up off the floor by the neck and pinned me against the wall with my feet hovered. I could not breathe, I had blurred vision, I could feel my pulse booming inside of my head and all I could hear was my little sister screaming, begging for him to stop. After what felt like a lifetime being held by my neck he dropped me on the ground and spat on me saying how much of a piece of garbage I was being pregnant at such a young age. I remember just trying to catch my breath making a loud gasping sound which I could not control. I watch my sister cry as her father told her to leave with him. I then burst into tears when they exited the front door... I kept running my hands over my stomach praying that everything was ok with my child.
I picked myself up off the ground and made my way to the bathroom. I saw purple finger prints smeared across my neck, a bleeding nose and splitting headache. I cleaned myself up and went into my room anticipating for my mum to return home from work. I tried calling her but there was no answer. I sobbed in my room for an hour, I knew my mum had finished work ages ago now, why isn't she home?! I then got a phone call from my mum and I answered in tears. She rushed home straight away, took one look and I saw in her eyes she was out for murder. My mum told me that My stepfather had picked her up from work and instead of going straight home they went to a friend's for a BBQ without me which triggered concern in mum's head. She saw a scratch on his neck and asked what it was from in which he never gave an honest answer to. She knew something was wrong. She got me a hotel room to keep me away from him and booked flights for me to live with my father the following days. I flew back to Newcastle and arrived at my dads house with extreme fluid retention from the flight. When my dad saw me and my massive stomach her smiled and welcomed me home. My father looked after me during the remainder of my pregnancy.
One day early hours of the morning I felt my water break. I ran into my dad and told him in which he paced the house with the phone in hand calling my aunties to come over immediately, on the phone to my midwife in a panic. I remember laughing at my father because of how frantic he was but myself I was surprisingly super calm and ready to have this little baby! Four hours went by and my contractions were getting intense. My father took me up to the hospital to be admitted. This was it! I was going to meet my son anytime now. After 24 and a half hours, an epidural and morphine I had delivered a beautiful 7lb 3oz healthy baby boy. I named him bailey. I had never felt so much love for someone in my entire life, from that moment on he was my life, my very purpose all wrapped in this little boy. After a three day stay at hospital I brought him home, had a very strict schedule for my son, everything was done on the hour every hour, everything I ever did was for him. I watched him grow, his little characteristics, experienced milestones like first words, finding his hands and feet, his first smile, first laugh and he started crawling at 7 months!! I was forever so proud of him, he decorated my life.
One hot summer over a two week period we ventured off to our local pool, we repeated this for a few days as the weather was extremely hot. He loved the water! One day we went to the pool, had a swim and got out to set up under the shade of a tree so I could give him his lunch and a bottle. He barely ate his lunch which was rare so I tried him with his bottle and that he also refused but he was still full of smiles and energy. Soon enough we packed up to leave. We drove passed the beach and decided I would get him out and we could put our feet in the sand. He was so fascinated, he loved it there. I remember he looked up at me and I just felt pure love from him. We left the beach and returned home so I could try him on some food again. I got him out of the car while he was asleep and laid him in bed just while I got his food sorted and bath ready. I returned to wake him up and his temp was raging. I had never ever experienced him being sick so I panicked. I called my aunty to which she told me to go to her house so she could try bring it down. Nothing she did would work. No panadol or nurofen was cutting it down so we called the ambulance. As the paramedics arrived my son was very lethargic and limp. The paramedic held him and said "I think it's best if we bring this little fella in."
My aunty went in the ambulance with him as I quickly went home to pack him a bag and raced up to the hospital. I walked into the ER and there he was as happy as can be playing with the doctors instruments sitting upright. I was relieved!! My son looked so much better to when I had saw him last. Thank you lord! My mum had met us up there and my aunty went home. We eventually got moved to a bed in the paediatrics section in the ER. It was an isolated room at the end. My son started vomiting, he wasn't keeping any of his fluids down which was leaving him dehydrated. He had runny bowel movements, he was sick! The doctors can put a cannula in but he wasn't hooked up to any fluids to which I felt was strange seeing as they know how dehydrated he is, he was heaving because he hadn't nothing else to bring up. My mum was getting angry because we were recieving the bare minimum care. We eventually got given a cup of electrolytes.. a cup. My eight month old child cannot drink from a cup in which we got told that it would have to do. I was getting frustrated but more so my mother. My mum recognised a blood blister type spot on his torso pressing it multiple times.. I remember clearly she said to me "oh no, no, no!!!" She ran out of the room and said do you not see this?!! She was telling them to press on it. I had no idea what she meant by this spot, I was only 17 holding my child with my mother as my voice. The nurse didn't seem to be too alarmed over it and told mum is was a viral infection. He developed a rash but it was moving under his skin like reappearing swirls. My mum and I watched it as if was moving and my mother once again got a staff to come assess it. Once again we got told it's viral.
At this point my son is dehydrated, lethargic, sensitive to light and his hands and feet were cold. I was helplessly holding my son staring at him trying not to let the worst come to my mind. I looked over at my mum and she said to me "all he needs to display now is "the cry"." I remember staring at her confused.. I asked her "what cry?" She said "it's a high pitched cry, if it's what I think it is which god forbid it isn't..." she then told me she would be back, she was going to make a phone call to my nana who was an registered nurse at the time, seeing if she could come up and see him seeing as we hadn't gotten much help from anyone at the hospital. She left. I was holding my son, staring at him and I will never forget the sound he let out, I instantly cried in panic, it was a blood curdling cry, high pitched, helpless scream! I called a nurse and told him about it, he told me I needed to relax and everything will be fine, he's just not well that's all. I'm his mother, I know my son and that isn't his cry!! My mum returned and she saw me in hysterics, I burst and said "he did the cry mum!" She was frantic, he then did it again leaving my mum screaming down the hospital to get attention! Attention that this little boy needed five hours ago!
Finally a paediatrician came in and soon things were moving! He was rushed to a central bed being hooked up to tubes and huddled by different doctors and nurses. The blood blister type rash had spread more along his hair line. I stood at the end of the bed in disbelief of what was happening. I grabbed a nurse and I said to her "is my son going to die?" At that moment it felt as if the whole room went quiet and it was just her and I in it. She looked at me with worry and said "I don't know... I can't answer that, I'm sorry." She then rushed off and I turned back to my sons limp body being handled and wires coming from everywhere hooked up to his tiny body. A part of me died there and then. We were all rushed to theatre for them to insert a breathing tube for he wasn't breathing on his own. Waiting in the waiting room with my whole family at this stage, we got given the ok to come in and see him. I walked in to my son with tubes in each nostril, blood dripping from his nose down his cheeks and one huge breathing tube in his mouth. I ran over to him in anger saying "how could you not clean him up?!" While wiping away the blood from his face. He was sedated, I remember watching the pump go up and down in the rhythm of his chest. My son. Why?!
I laid next to him and I said to him "it's ok mummy is here, we'll be home soon. I'll take you home once you get through this, I love you so much!! I love you!!" After that we all got asked to wait in the waiting room until we get news of his response. A short time wait, we had a doctor come in saying he is responding well to the breathing tube. Thank you!! My baby is going to be ok!! As we all sigh in relief, he comes back to announce the death of my baby. My world is shattered, I am dead with him. I ran to the room as they removed the tubes and there was his tiny, lifeless body. I'll never forget that day. Meningococcal took my precious boys life and to rub salt into the wounds, it could have been prevented if we were listened to! My mum diagnosed him before any doctor or nurse did but yet we were pushed to the side. I spent time with my son before I had to leave him at that hospital. Driving away from there, knowing I won't be returning home with my baby was the worst. I was dead. Every hour passed was tormenting, his schedule would pop up, id look at the time and I think "it's time for his bottle.", "it's time for his bath.", "it's time for his nap" all the while i was sitting amongst my family at my grandmothers house talking about funeral arrangements. It came night time and I cried myself to sleep... woke up on the hour every hour looking out the window asking god "why?! Why my son?!"
I was ready to leave this world behind as I felt my purpose in life was taken away from me! I had no purpose anymore. I sat up and I knew my grandmother had a medicine cabinet full. I went out to grab it and brought it back into the room, picking out boxes of endone and morphine. I slipped the box underneath the bed with the packets of drugs just under my blanket crying. I was ready to go now. I just remember staring that the pills knowing it was the wrong thing to do but I felt that that's all I could do to stop this. My mother then came in ands I quickly flipped the blanket over the pills. She sat on the end of the bed with eyes swollen from all the crying. She said "Please don't do anything stupid, I'm hurting, I'm hurting twice as much because I've just lost my grandson and I'm watching my daughter suffer from the loss of her child. I don't know what I'd do if I lost you too!" I just cried with her. She has no idea what I had my mind set to do or what was hidden under the very blanket she was sitting on. She left the room and I put the pills back in the box and went to sleep. I wasn't going to be so selfish to put my family through another death which I never thought of until my mum had said it. My mum saved me that night.
I then woke up from my two hour sleep and something triggered in my brain that years before when I was pregnant I had a girl at school predict that I'd lose a loved one. I messaged her straight away on MSN and she sent her deepest condolences. I asked her "was it my son that you saw die?" She replied with "yes, I'm so sorry!! I didn't want to tell you because I didn't want it to affect the time you had with him. I'm sorry!! Like they say you cannot stop the inevitable." I then asked further questions if Shen knew what he'd die from in which she said she didn't know, only that I had a short time with him. I'm now 26 years of age, I'm a single mother of two more beautiful boys who has faced financial hardship. I left Katherine because my stepfather assaulted me.
This girl predicted all of this. Still to this very day I am I shock to how accurate she was. I'm sorry if this is so much to read but I felt every detail needed to be said in order for any reader to get a real feel on what it was like after the reading.
Comments (8)