By:

Mysticwerewolf

| Location:

Near Sultan, Washington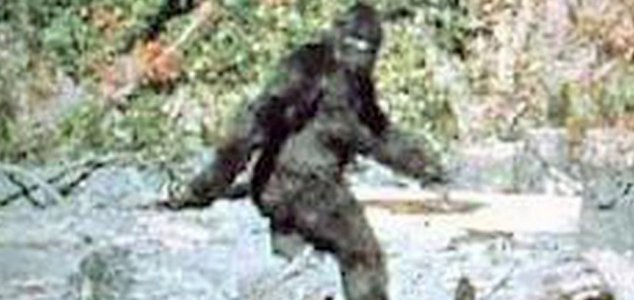 Image Credit: Roger Patterson / Bob Gimlin
Back in the late 70s and early 80s I used to target practice in the sand and Gravel pits and mountains around Sultan Washington. Back in the summer of 82 I was target practicing one summer day and had a unusual encounter in one of those sand pits.
I had a 3X12 powered scope on the 30-06 with me on this day and was going though a hundred rounds practicing shooting with both eyes open. I had just replaced the an empty clip with a new one.
I took one shot out of the new clip and then noticed some movement out of the corner of my eye. I scoped in on the movement and saw what looked like a large hairy humanoid. The hair was just a shade darker than golden brown I could see the body from about the waist up
It was standing at the top of the sand pit to the left of where I was targeting, calmly watching me. At first I thought someone had put up a cardboard cutout up there and I scoped it out to see what I was actually seeing. While I was looking at it through my scope at it from a range of about 75 to a 100 feet away, it blinked and my first thought was 'bigfoot'
Then I remembered someone once told me there was a million dollar bounty on one of these creature and I decided to cash in on said bounty. But instead of pulling the trigger I stared for maybe 35 seconds or so longer and then put the rifle down. It seemed that I had tunnel vision and I continued to watch whatever it was until it stepped backwards into the trees and vanished. Then I grabbed my rifle and ran for the spot it had been standing in.
I got there and started looking for some evidence. No foot prints, no hair, no stench, no evidence of any type. I searched for I would guess 20 to 30 minutes, I measured a tree standing next to what whatever it had been and I had to grab he rifle by the butt and extend my arm as high as it could go to reach a point on the tree that had been next to the head of the creature and it was 8 feet tall give or take an inch. (I double checked the measurement with a tape when I got back to the car I kept tools in the trunk)
After I realized what I almost did I got scared at what I had thought about shooting at. I decided to leave and came back to Seattle.
It was just a couple years later when the memories came back to haunt me. I was watching Harry and the Hendersons and when I saw Harry I could not believe what I was seeing. The face of what I saw in the mountains was not as pretty as what I saw on TV but in general they looked the same.
That is an awful chance to take, sneaking up on someone while in a costume who is shooting a hunting rifle just for a joke. And if it was someone in a costume they needed a good makeup artist to pull it off I was looking at it magnified through the scope on my rifle and could not see signs of makeup artistry. Was it someone dressed up in a bigfoot suit or was it real.
To this day, I don't know what I saw, but I know I saw it and I think I know what it was, the one thing I do know it was not a bear. I have hunted them and harvested them several times.
Comments (18)