By:

Kenzienerdz

| Location:

United States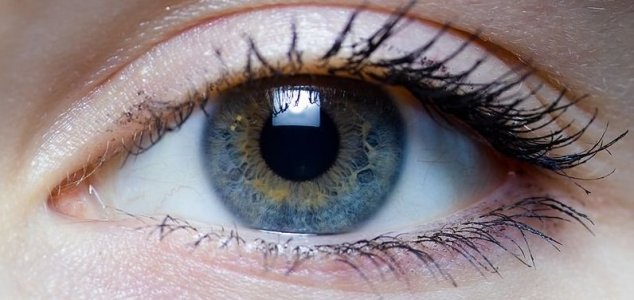 Image Credit: CC BY-SA 3.0 Laitr Keiows
This has always been a problem for me with nightmares and stuff like that. People say "It'll be fine. It's just a nightmare." My nightmares and dreams, have always gone to an extent that no one else's has had before. Mine tend to come true. Or I see things from these dreams in real life. It can be scary sometimes if the wrong thing comes out of them.
As a little girl, I've always been curious and have had an overactive imagination. I still have that same imaganitaion. There was however one peculiar thing I remember seeing all the time in my dreams, that I now have seen again after a long time. Two little girls with red eyes. I used to see them for the longest time in my dreams. Apparently, I remember when I was little, that they had once caught me in my dreams and after that I started seeing them in real life.
It was scary of course because I was little of course. I would tell my mom about it and she would just tell me that it's my imagination. I knew it wasn't my imagination.
After a while it went away and I soon forgot about it, until just recently. LITERALLY.
Last night, my boyfriend and I were about to take my little brother's girlfriend home, eventually she said no because she felt uncomfortable. My boyfriend and her have a very, weird past with each other. Now I'm honestly glad we didn't take her home.
I went to sleep because I had a massive headache from being outside in the heat because of the fair. I had only gone to the fair for the second time because I had entered a photography contest, which btw I won third place. Anyways, I was in so much pain and so exhausted from walking all day at the fair. I finally fell asleep.
The dream had started. We were driving my brother's girlfriend home. We finally get to her street after driving a while. The car soon starts to act up. Swirving like theres ice on the road, shutting down and starting back up, making weird noises. Soon after the swirving like on ice started. I hear out of nowhere my boyfriend say "Two Girls Red Eyes! We are getting out here." Just after that we started backing up. We crashed into a car behind us. After that crash I woke up immediately.
I would've never thought something from my childhood would come back, because it usually doesn't. Once it disappears, it's gone forever. I guess thats not the case with this. I used to be able to see a bunch of urban legend stories on it and people saying with their multiple sightings of these two little girls, now I can't find any.
If this keeps up, I'm probably going to be even more scared than what I was as a little girl.
Comments (1)