By:

Lord-Xanthor

| Location:

United States New York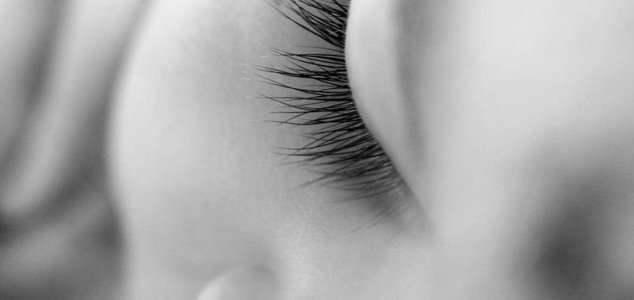 Image Credit: CC BY 2.0 Paul Sapiano
I have only recently talked with my wife about why I for many years didn't originally want to have children. I'm slow sometimes when it comes to hearing a joke and years later the punch line hits me with realization. What I experienced in life was similar and at the time extremely fearful of having children! From age 7 and up my mom drilled it into me to never get a girl pregnant, as the responsability was a lifetime and those words stuck with me for many a years. So here is my story, and why it almost stopped me having children:
My first job was when I turned 12, delivering newspapers. When I turned 16, I gave the job up due to the laws with working papers. I took my second job at a resturant for several years as a bus boy and server. During that time I became friends with both customers and staff, which included my boss who was a really nice man who had two children of his own, a 5 year old boy, and a 7 year old girl.
Sometimes my boss would come in on his day off and bring his two children while he did paperwork. Sometimes other staff would play with the children and keep them busy and not under foot. Sometimes I would. They were extremely smart kids for their age and I also felt bad for them because I had also learned their mother was dying. I'm not sure of what, but that it kept my boss from work a lot one year. I ended up getting what people who work retail so long as a 'REAL job' and sadly said my goodbye's.
About 8 years have passed since I left the resturant where what I'll not call my great job ended up closing down. For some weird reason, I ended up working at the resturant again a few months while I was looking for work. Only one employee there was left of the original staff who remembered me. When I asked about the old boss and his kids, they acted like they never existed so I dropped the subject and a few months later took on another retail job I kept for another two and a half years.
Here is where it gets strange and why I did not pick up on it till years later, I still cant explain. I can only say that because of what I saw at the time and thinking it would take a long time to raise kids, plus worried that I could lose my job without any warning, decided at the time to never have kids.
Now 10 years have passed and while working sales at a retail store far from my home and old job, my old boss and his two children walk into my dept. I walk up to my old boss and say hello to him and his children. Not only do I get a hello back from my old boss, and in a way that shows he recognises me, I get a look from him and his two children of fear.
I try talking to the kids and obviously they recognize me as well, but they look terrafied and their eyes keep darting to their dad. The fear I could sense was like someone on the run who didnt want to get caught and had and was afraid whatever it was they were doing was about to be ended or found out. I couldnt put my finger on it, but it was seeing those two children, that made me decide never to have kids, and at the time really had no clue why.
My boss at the job saw what was taking place and called me into the back office to ask what was going on, and why the customer and his kids were scared of me like I was a vicious dog about to bite. I explained to my boss how I knew them and how I had no clue for their behavior. While I was talking to my boss, my old boss and his kids had left and I had never seen them again.
I did come across other employees from the restaurant over the years, but they too seem to have forgotten about our old boss and his two kids. Had my retail store manager had just asked a few more questions, like she has been known to do to solve just about everything, Id have figured out then what it was that had me scared of having children for a long time. I have since then looked on the internet and search websites and found no trail to follow.
What I should have picked up on was the fact his two children, the 5 year old boy and the 7 year old girl, had never aged in the 10 years since I last seen them. Because of this, I was fearful it took to long to raise a child and that I was afraid even with a wife, of being able to support a single child.
I now have two children who are growing up very fast and feel stupid for letting this one thing scare me for so long. I just hope I live to see grandkids.
As for my ex boss who vanished yet again with his kids who never aged in 10 years, I have not seen or heard from them again, nor does anyone else remember them. The only other who did, passed away several years ago.
Comments (4)