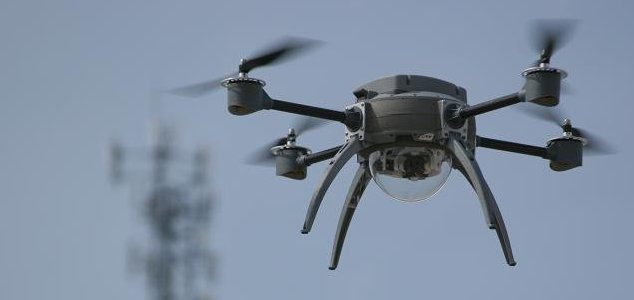 The 'UFOs' will be drones made up to look like alien invaders.

Image Credit: Dkroetsch
Volunteers are lining up to take part in an alien invasion prank made up of drones disguised as UFOs.
The "Big UFO Project" was originally set to take place on April Fool's Day but was later pushed back a few days to April 5th to help offset immediate suspicion.
Despite the fact that details of the event are already plastered all over the Internet, organizers are hoping to fool the media in to believing that an alien apocalypse is taking place. Swarms of the glowing drones will launch at around 8pm in countries across the world including the UK, USA, France and the Netherlands.
"It is surprising how easy it is to fool people into thinking they have seen a UFO, especially if it is a light in the sky," said author Nigel Watson. "As it is very difficult to judge the height and speed of such objects, witnesses can think they are passing relatively close to them and they can imagine seeing windows and the body of a larger craft behind the light or lights."
Given how much is already known about the hoax however it seems unlikely that sightings of the drones on April 5th will have quite as much of an impact as the organizers are hoping for.
Source: Yahoo! News | Comments (89)
Similar stories based on this topic:
Tags: UFO, Drone, Invasion