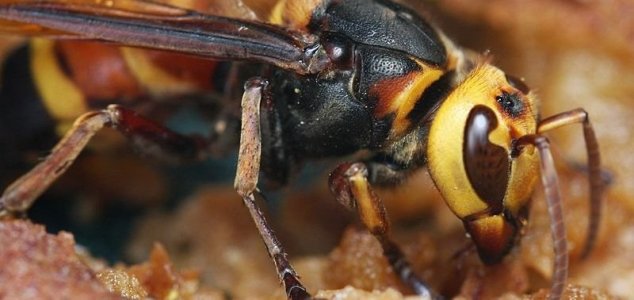 The nest contained hundreds of the insects.

Image Credit: CC BY 2.0 Thomas Brown
Firefighters were called in to rescue two people after their home was invaded by giant hornets.
The couple were forced to barricade themselves in their bedroom after a large nest, which was filled with hundreds of the enormous flying insects, fell through the ceiling from the attic above.
The terrified pair ended up calling the fire brigade and had to be rescued by ladder through their bedroom window.
The incident took place in the UK where this particular species of hornet, which is from Asia, has only recently started to appear.
Measuring up to 6cm in length and with a stinger 6mm long, these giant wasp-like creatures are responsible for killing dozens of people every year and have been gradually making their way westwards since hitching a ride to France in a shipment of pottery from China back in 2004.
Last year 1,600 people were injured and 41 were killed by the insects in China's Shaanxi province with similar figures reported in other parts of the country as well as in Japan.
Source: Maidenhead Advertiser | Comments (10)
Tags: Hornets, Hive