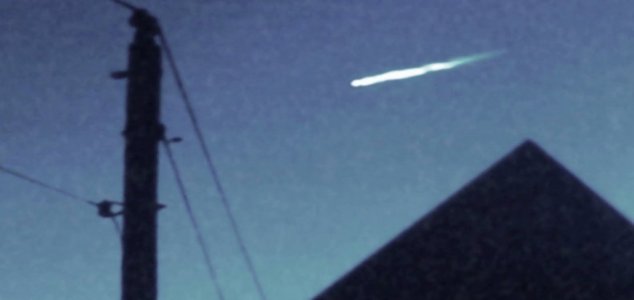 A smaller object appeared to break away from the fireball.

Image Credit: YouTube / Ken Roberts
Ken Roberts had been driving home when he witnessed something unusual shooting across the sky.
Turning his camera skywards, Roberts recorded footage of a bright fiery object careening down from the heavens, a spectacle that would normally be interpreted as a meteor or a piece of space debris burning up in the planet's atmosphere.
What makes this particular video unique however is the fact that a few seconds in to the recording a small object appears to break away from the fireball and fly back in to the sky instead of falling to the ground as would be expected if it were a piece of debris.
"Couldn't have been a plane cause there was no noise," he said. "And I never heard a crash."
The video has been the subject of considerable controversy and debate since appearing online and has so far been viewed more than 1.4 million times on YouTube.
Source: Tech Times | Comments (58)
Similar stories based on this topic:
Tags: UFO, Fireball