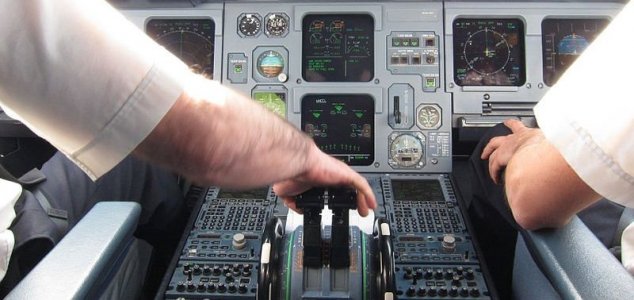 The plane was followed by a strange white disc for over 30 minutes.

Image Credit: CC BY-SA 3.0 Olivier Cleynen
Veteran pilot Andrew Danziger experienced something unexplained during a flight from Kansas City in 1989.
Danziger and his captain Bruce had been on a flight to Waterloo, Iowa when they became aware of a partially obscured white disc-shaped object a short distance away from their plane.
The object seemed to stay with them for over 30 minutes and despite confirming with air traffic control that the sky was clear the disc continued to appear obscured as if hidden by fog.
Neither pilot was able to determine what it could be.
As they approached within 40 miles of their destination however the disc seemed to suddenly disappear and a red glowing ball-shaped object appeared in its place.
"It was big and bright and just sat there above the clouds," Danziger wrote. "It wasn't intense enough to illuminate us with a red glow but it was still plenty bright. We sat there in stunned silence."
After a further 30 seconds it disappeared behind the clouds only to be replaced by a peculiar flashing light show that was unlike anything that they had ever seen before.
"The flashing lights were brighter than ever and I could see that the section of the cloud that the glowing red ball had descended behind was starting to stretch apart like a piece of 'Silly Putty,' two halves being pulled slowly apart with the middle getting thinner and thinner," wrote Danziger.
"This continued until the halves grew so thin that it tore apart and, pop! Everything was gone."
The pair contacted air traffic control about what they'd witnessed but were told that nothing had been picked up on radar. Both men ultimately decided to keep their encounter a secret to protect their careers and didn't share the tale with anyone again for over 25 years.
No conclusive explanation for what they witnessed that night has ever been found.
Source: Sun Times | Comments (62)
Similar stories based on this topic:
Tags: UFO, Airline, Pilot