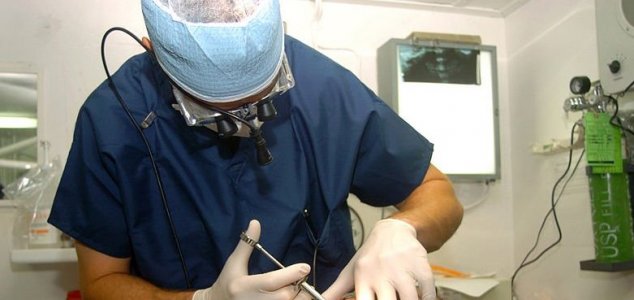 Karanam had been undergoing surgery for a brain tumor.

Image Credit: US Navy
26-year-old Yamini Karanam had been undergoing neural surgery when her unborn twin was discovered.
The computer science student had been experiencing increasingly debilitating health problems which escalated from an inability to concentrate or read to difficulties walking around.
She was eventually diagnosed with a tumor on her brain's pineal gland and after raising $32,000 for an operation to remove it she went under the knife at the appropriately named Skull Base Institute in Los Angeles where Dr Hrayr Shahinian had agreed to conduct a radical keyhole procedure using fiber optic technology.
What he found however was not a tumor at all but an embryonic twin - Karanam's unborn sister who had somehow ended up embedded inside her head while they were still in the womb.
Known as a "teratoma" the phenomenon is particularly rare and Dr Shahinian admitted that during his career he had only ever seen one other case in over 8,000 tumor removal operations.
Another prominent example occurred in 2009 when British plumber Gavin Hyatt 'gave birth' to his twin through his stomach in a scene not entirely dissimilar to something out of the movie 'Alien'.
Fortunately however the chances of something like this occurring are infinitesimally small.
Source: Telegraph | Comments (16)
Similar stories based on this topic:
Tags: Twin, Embryo, Brain