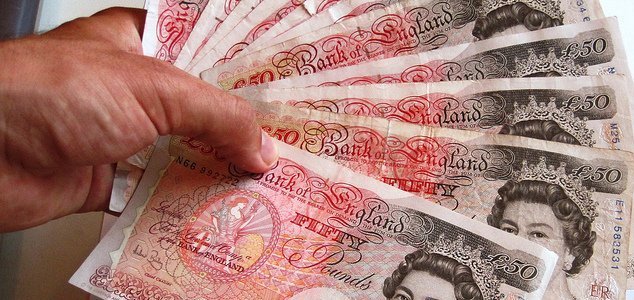 The ticket purchase didn't go through in time due to a technical hiccup.

Image Credit: CC BY 2.0 Images Money
A husband and wife from the UK missed out on the lottery jackpot despite matching all six numbers.
Winning the lottery should have been a dream come true, but for grandparents Edwina and David Nylan, who managed to pick all six numbers in the UK lottery draw just before Christmas, jubilance and celebration very quickly turned in to misery when they realized to their horror that their entry in to the draw hadn't registered properly due to a technical issue during purchase.
"We've tried to have a laugh about it but we're completely distraught," said Edwina. "We've spent years paying out for the lottery and this money could have changed our lives."
To make matters worse the payment for the ticket did eventually go through but by then it was too late - the draw had already passed and the matching numbers were no longer valid.
"It was like all our dreams had come crashing down around us," said Edwina.
"We feel like we've been cheated out of it."
Source: Huffington Post | Comments (15)
Similar stories based on this topic:
Tags: Lottery, Smartphone