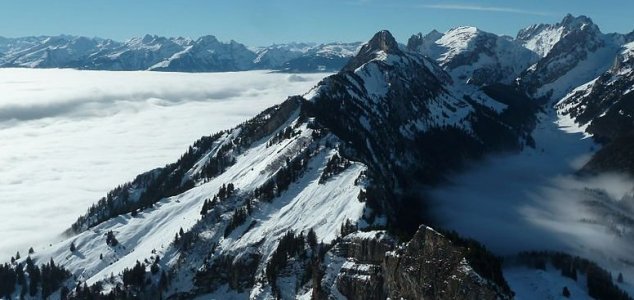 The lunch box was found high up in the Alps.

Image Credit: CC BY-SA 2.0 Edgar Jimenez
An extraordinarily well-preserved lunch box has been discovered on Switzerland's Lotschberg mountain.
The immaculate wooden container, which was lost by its owner sometime around 1500 B.C., is so well preserved that it even contains traces of the grains that were once kept inside it.
It was discovered at the top of the Lotschenpass at an altitude of 2,650 meters above sea level.
"The box has this kind of strange amorphous residue on it," said study author Jessica Hendy of the Max Planck Institute for the Science of Human History.
"Cereal grains quite rarely survive thousands of years. Sometimes they survive when they're charred, but then they lose some of their diagnostic traits."
In addition to being incredibly rare, the find has also proven useful to scientists studying the development of cereal farming in Bronze Age Europe.
"We knew that cereals were around but don't know how important they were in the general economy," said Hendy. "Now we've developed [a technique to trace these grains], we can try to apply it more widely to understand how important cereals were for these early farmers."
Source: IB Times | Comments (12)
Tags: Switzerland, Lunch Box