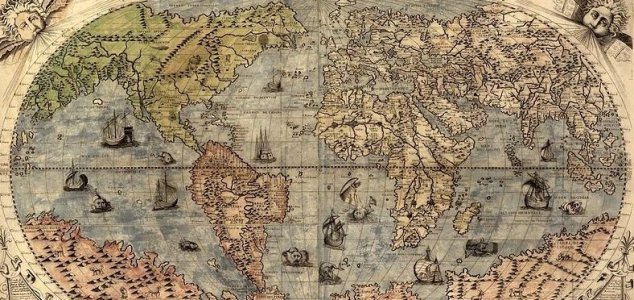 Mapmakers have made some serious blunders over the years.

Image Credit: Paolo Forlani
Until recently, maps and atlases were plagued by non-existent islands, mountain ranges and countries.
It's bizarre to think that in an age where satellites have been used to produce detailed maps of the surface of Mars, there can still exist maps of the Earth showing locations that are entirely fictional.
One recent example, which was discovered just five years ago, was 'Sandy Island' - a supposed landmass that existed between Australia and New Zealand.
It was removed from maps after a surveyor ship "undiscovered" it back in 2012.
Other examples identified over the years include the "island" of California off the west coast of the United States, a non-existent sea passage known as the Strait of Anian and even the Mountains of Kong - an entire mountain range that was once thought to stretch across Africa.
Such geographic errors, along with other blunders and mapmaking mistakes, are documented in the book
The Phantom Atlas: The Greatest Myths, Lies and Blunders on Maps.
Source: News.com.au | Comments (19)
Tags: Atlas, Map, World