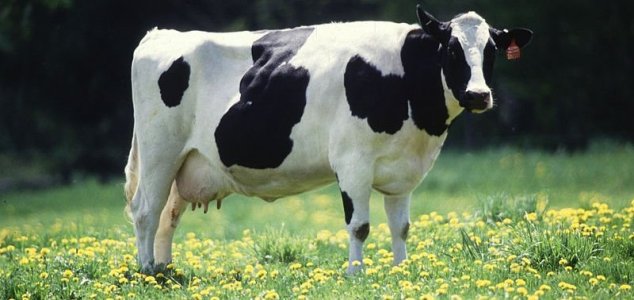 Just how much do cows contribute to global warming ?

Image Credit: Keith Weller/USDA
A new US study has revealed that cow flatulence is responsible for a recent rise in atmospheric methane.
Published on Thursday by three scientists with the Joint Global Change Research Institute, the study puts forward the notion that cattle and other livestock are most likely to blame for a mysterious rise in atmospheric methane over the last few years.
"Just from livestock methane emissions, our revisions resulted in 11 per cent more methane in a recent year than what we were previously estimating," said study lead author Julie Wolf.
"It's not the biggest contributor to the annual methane budget in the atmosphere, but it may be the biggest contributor to increases in the atmospheric budget over recent years."
Cows typically produce methane in to the atmosphere through 'enteric fermentation', which is a technical term for the digestion of food within the animals' stomachs.
"In most developed regions, the livestock have been bred to be larger - they are more productive, especially with dairy cows, and that will result in a larger estimate of methane emitted," said Wolf.
Exactly how farmers can move to address these issue however remains unclear.
Source: Stuff.co.nz | Comments (20)
Tags: Cows, Methane