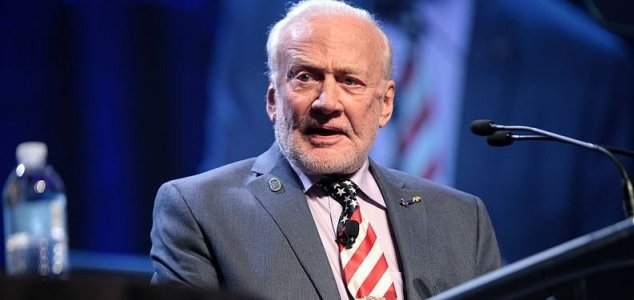 What did Buzz see during the Apollo 11 mission ?

Image Credit: CC BY-SA 2.0 Gage Skidmore
Audio clips of astronauts talking about their experiences with UFOs have been analyzed for truthfulness.
The study, which was carried out by the Institute of BioAcoustic Biology in Albany, Ohio, sought to authenticate the testimonies of Al Worden, Buzz Aldrin, Gordon Cooper and Edgar Mitchell.
While the analysis produced positive results for all those tested, perhaps the most interesting result obtained from the experiment concerned Aldrin's account of a strange 'L-shaped' object that he and the Apollo 11 crew had seen on their way to the Moon in 1969.
According to BioAcoustic researcher Sharry Edwards, Aldrin was 'certain he saw a UFO'.
But what exactly did he see that day ?
During a recent Ask Me Anything (AMA) session on Reddit, Internet users were keen to quiz Aldrin on the nature of his mysterious sighting.
He responded by acknowledging that there could have been several explanations for the object but admitted that the most likely was that he had seen the Sun reflecting off a nearby panel.
So while the BioAcoustic result indicated that his earlier UFO claim was truthful and that he had believed it at the time, it seems that he may have changed his mind about it since then.
Source: Inquisitr.com | Comments (57)
Similar stories based on this topic:
Tags: UFO, Astronaut