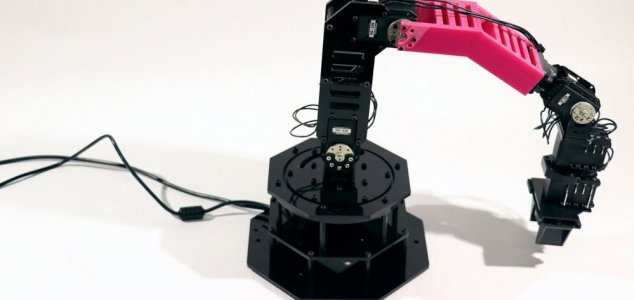 What if robots could comprehend their own existence ?

Image Credit: YouTube / Columbia Engineering
Engineers at Columbia University have built a robot capable of learning its own functionality from scratch.
While self-aware robots have been a mainstay of science fiction movies for years, we are still a long way off from creating a machine capable of perceiving itself in the same way that a human does.
That said however, scientists have been making progress towards this goal and one robot in particular seems to have at least achieved the most basic aspect of self-awareness - the ability to imagine itself.
In a new study published in
Science Robotics
, engineers at Columbia University have designed a robot that, when switched on for the first time, has absolutely no idea what it is or how it works.
To get around this, it will spend time creating its own 'self-simulation' which enables it to figure itself out, adapt to different situations and to repair damage to its own body.
"If we want robots to become independent, to adapt quickly to scenarios unforeseen by their creators, then it's essential that they learn to simulate themselves," said study co-author Prof Hod Lipson.
"Philosophers, psychologists, and cognitive scientists have been pondering the nature of self-awareness for millennia, but have made relatively little progress."
"We still cloak our lack of understanding with subjective terms like 'canvas of reality,' but robots now force us to translate these vague notions into concrete algorithms and mechanisms."
Source: Columbia University | Comments (3)
Tags: Robot