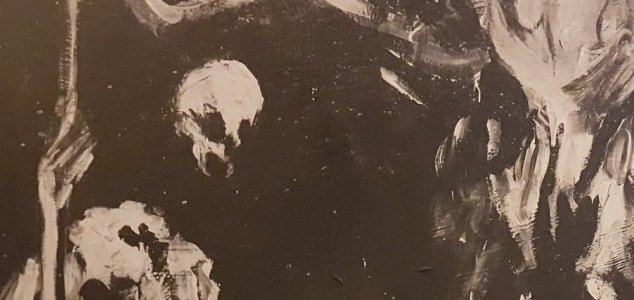 The eerie painting lives up to its namesake.

Image Credit: YouTube / Ghostsofbritain
Lyn Cinderey started to feel unwell after viewing a piece named 'Sinister' at a haunted objects exhibition.
The former ghost tour guide had been watching a presentation of haunted items at The New Inn in Gloucester, England when she had an unexpected reaction to one of the items.
"As soon as I saw the painting that they call 'Sinister' that was it," she recalled. "I felt so ill that I was sick to my stomach. I had to go and tell someone that I did not feel right. It was so strange."
"The next thing I know is that I have collapsed and I am looking up at a crowd around me."
The painting itself is shrouded in mystery.
It had originally been commissioned for use in the 2018 horror movie
Finders Keepers
, however the crew and director took such an intense dislike to it that they reportedly refused to use it.
Since then it has become associated with accounts of people feeling unwell when viewing it and there have even been stories of it moving from one side of a room to another when nobody is looking.
"It was interesting to see what happened that night," said Haunted Objects Museum owner Lee Steer. "I have to report what happens around the picture and add to the list of happenings."
"It was scary at the time because someone collapsed during a Facebook live broadcast."
Footage from the event itself can be viewed -
here
.
Source: Gloucestershire Live | Comments (17)
Similar stories based on this topic:
Tags: Haunted, Painting, Sinister