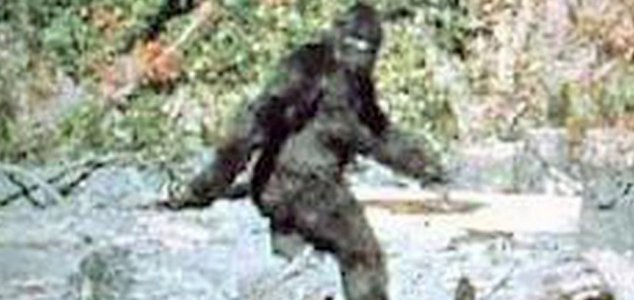 Thousands of people claim to have encountered Bigfoot.

Image Credit: Roger Patterson / Bob Gimlin
The Travel Channel has released a list of the US states in which you are most likely to encounter Sasquatch.
Based on "never-before-released data" gathered by the Bigfoot Field Researchers Organization (BFRO), the list provides a general ranking of Bigfoot's most common stomping grounds.
At the very top of the list is Washington State - home to several prominent sightings.
"With a whopping 2,032 sightings and counting, this is the world's most active region," the Travel Channel reported. "The most popular places to catch a glimpse include the Blue Mountains, Okanogan County - or better yet, Ape Canyon - the locale of one of the most aggressive Bigfoot encounters ever recorded."
California ranks second with 1,697 sightings, followed by Pennsylvania with 1,340.
The complete list is as follows:
Washington (2,032)
California (1,697)
Pennsylvania (1,340)
Michigan (1,131)
New York (1,068)
Ohio (1,042)
Oregon (1,009)
Texas (806)
The Travel Channel's new show -
In Search of Monsters
- airs Wednesdays at 9:00pm ET/PT.
Source: Sacramento Bee | Comments (98)
Similar stories based on this topic:
Tags: Bigfoot