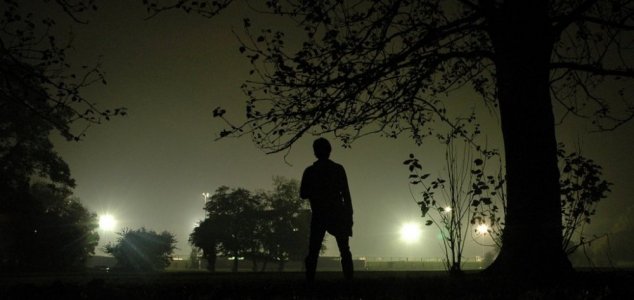 What was the object that Cudby saw that night ?

Image Credit: CC BY 2.0 Jason Rogers
In 1969, nightwatchman John Cudby had a terrifying encounter at New Zealand's Waipukurau Aerodrome.
The incident, which occurred in Central Hawke's Bay on the night of October 30th, began when Cudby went out to search for a dog that was thought to be loose on the grounds.
He was alerted to the presence of something unusual when he heard a strange humming sound.
Looking up, he saw three lights - two green and one red - hovering a short distance above him.
Startled by what he was seeing, Cudby ran to his vehicle to fetch a light. Upon directing it up at the anomalous object, he estimated it to be approximately 20 meters in diameter.
"It tilted towards me and shot up into the sky at an angle," he was later quoted as saying. "The windsock on top of the hangar started rotating very fast and squeaking, and I was distracted by this, but suddenly the sock stood straight out from the pole and then dropped, as if cut with a knife."
He could feel that the air in the immediate vicinity had become warm while the grass was now wet.
It later transpired that two local farming families had heard what they believed to be a jet passing overhead at the time of the incident, while a visitor to the area who had been driving along a nearby highway reported seeing a 'dark' object hovering over the aerodrome.
"The object appeared to be circular, and was stationary about 100 feet above the ground when I first saw it," he said. "Then it gradually gained height, and abruptly took off southwards."
To this day, no definitive explanation for the Waipukurau UFO has ever been found.
Source: New Zealand Herald | Comments (2)
Similar stories based on this topic:
Tags: UFO, Waipukurau, New Zealand