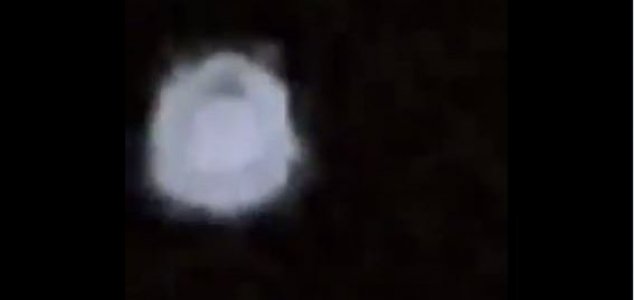 A zoomed-in and heavily distorted view of the object.

Image Credit: Twitter / Simon Church
Retired footballer Simon Church raised eyebrows recently when he shared footage he'd taken of a UFO.
The former striker for Plymouth Argyle had been observing the planet Venus back on March 24th when he captured a bright white object that appeared to be moving across the sky.
"Just seen the craziest thing whilst having a look at Venus tonight," he wrote on Twitter. "It was way to(o) high to be a drone and then just disappeared #ufo #ufosighting #crazy #whatdoyouthink."
The video, which has since racked up over 20,000 views, begins by showing the object far in the distance before zooming in to get a close-up view, albeit a rather distorted one.
"It was moving quickly then just disappeared surely can't be going mad after day 2 of isolation..." Church wrote.
But could this really be evidence of extraterrestrial visitors ?
While some have suggested that the object could be a drone, a plane or a Chinese lantern, the most likely explanation is that it is the International Space Station passing overhead.
After observing the object more closely and reading through the comments, Church reached the same conclusion.
"After watching it there it must of been the space station," he wrote.
"Cool to watch but gutted it's not Mars Attacks."
Source: Twitter | Comments (17)
Similar stories based on this topic:
Tags: UFO