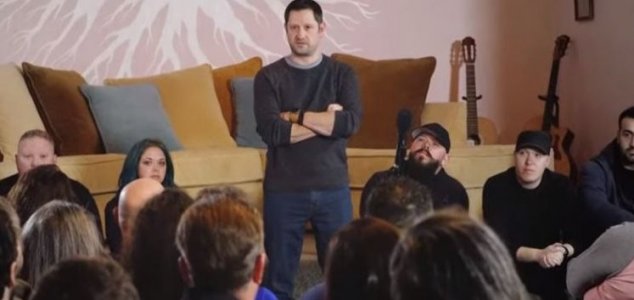 Has Grant taken a back seat this season ?

Image Credit: YouTube / A&E
Fans of the rebooted paranormal investigation show have noticed that Grant himself has been mostly absent.
The original Ghost Hunters, which launched all the way back in 2004, followed plumbers Jason Hawes and Grant Wilson - two paranormal investigators who, alongside a team of fellow enthusiasts, spent their spare time looking for evidence of ghosts.
The show's original run ended in 2016, however last year it received a reboot - this time with Wilson at the helm. The show's second season, which is still ongoing, premiered on A&E back in April.
It didn't take fans long to notice however that something seemed to be amiss - Grant himself has been conspicuously absent from most of the episodes, showing up only in FaceTime calls while the other team members conduct most of the investigating on their own.
Many viewers have taken to social media to speculate over why this might be, with some expressing concern that Grant could be ill or that he is planning to leave the show (again).
Fortunately however everything appears to be fine - Grant has since posted a Tweet explaining that the reason for his absence is that he has wanted the team to work on some cases without him.
"Hey guys! All is well," he wrote. "I'm letting the team do a few cases in their own but I'll be back on the cases with them next week. Thank you all for the love, support, and concern."
Team member Richel Stratton has also commented on the situation.
"Grant is still our team leader," she told
PopCulture.com
. "He's still very much a part of Ghost Hunters, he's a team member. You will occasionally see us without him."
"That doesn't mean he's going anywhere. He's letting us develop as a team. The previous Ghost Hunters knew each other and had that relationship and he's allowing us to have that as well."
Source: Distractify.com | Comments (39)
Similar stories based on this topic:
Tags: Ghost Hunters, Grant Wilson