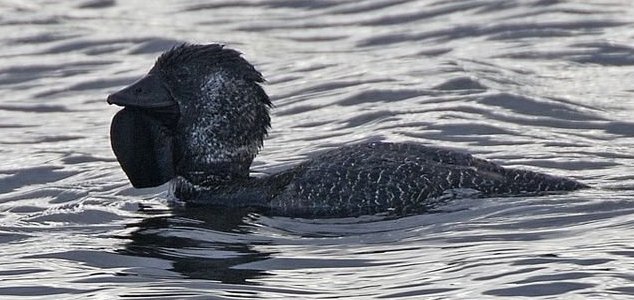 Just when you think you've heard everything...

Image Credit: CC BY-2.0 Lip Kee
A bizarre recording represents the first ever documented case of a duck being able to mimic human speech.
According to a new study, an Australian musk duck at the Tidbinbilla Nature Reserve near Canberra has been recorded accurately mimicking human speech - representing the first time in history that a species of duck has been comprehensively documented doing so.
The duck - nicknamed 'Ripper' - was recorded saying the words "you bloody fool!"
The recording itself was actually made 30 years ago and only recently resurfaced. It is believed that the duck was mimicking something that the reserve's caretaker said on a regular basis.
Musk ducks have been heard mimicking other sounds as well, such as doors slamming and even the calls of other duck species.
While there are other species of bird known to perfectly mimic sounds that they hear, this latest find suggests that this ability has evolved independently multiple times.
"When I read it at first I thought, 'it's a hoax, it can't be true,' said Prof Carel ten Cate of Leiden University in the Netherlands. "But it turned out to be true."
Source: The Guardian | Comments (11)
Similar stories based on this topic:
Tags: Duck