By:

Em

| Location:

Johannesburg South Africa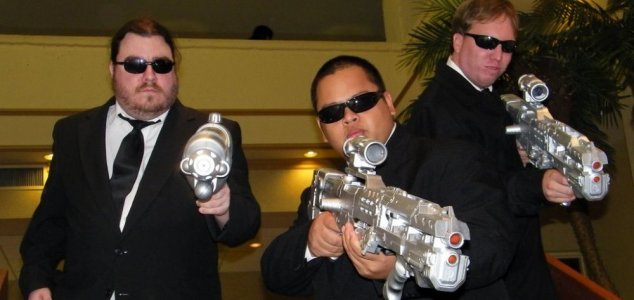 Image Credit: CC BY-2.0 millermz
I was 9 years old, I am an only child who was living with my single mom. Johannesburg South Africa is a particularly dangerous city, especially for two females living on their own, so my mom and I moved into a secure gated estate with electric fences and 24 hour roaming security.
Our house was on a rather quiet street. My mom and I would wake up early on some days before going to work and school. I remember this particular day to be a Friday morning. It was about 5:30/6am and we were in the kitchen making tea and lunches for the day.
Our kitchen window faces onto street, directly perpendicularly, so we were able to see it in its entirety. When we opened the kitchen door to let in some fresh summer air, the sight was unexpected, especially for our type of neighborhood.
Several Asian men, dressed in black suits, coming out of a car parked at the end of the street were walking towards our house. As soon as they reached near our kitchen door, they would turn around and pace back to their car and then back to our door again, this distance was about 60 meters.
The men were silent and continued pacing back and forth down the street with blank expressions, not looking at anything in particular. Their behaviour was disturbingly repetitive.
My mom yelled at them, asking what they were doing, but they were completely unresponsive. After a while, we had to finish up our duties and get ready for the day. We closed the kitchen door. Maybe an hour later we looked outside and they were nowhere to be seen. Nothing similar has ever happened in near our house again.
This story still confuses me to this very day (11 years later). Please if you have any ideas on what this meant and what those men were doing, please reply!
Comments (1)