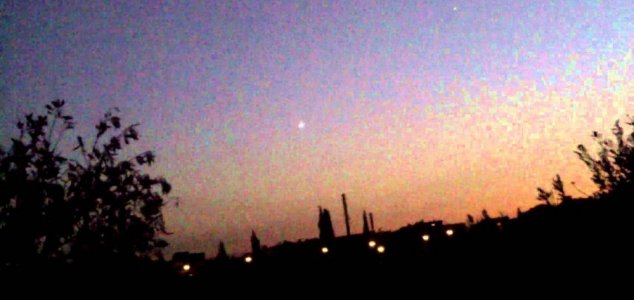 The object is believed to have been filmed over the city of Limasoll.

Image Credit: YouTube / Michael Nicle
A mysterious bright object was filmed in the skies over Cyprus on the evening of September 27th.
The video was uploaded to YouTube a couple of days after it was recorded and shows a bright white object moving across the night sky. For the first few seconds the footage may seem unremarkable, but as the cameraman moves sideways to get a better look the object appears to suddenly change direction and heads the opposite way in a maneuver that would seem to be impossible for a conventional aircraft.
"As i was walking around my neighborhood on September 27th 2013 I saw this strange light hovering on the sky which also changed colors to green," the uploader wrote in the caption accompanying the video. "At first i thought it was a plane but as it got closer this thing was quite big and was hovering on the sky for about an hour and 5 minutes."
The footage can be viewed below.
Source: YouTube | Comments (23)
Tags: UFO, Cyprus