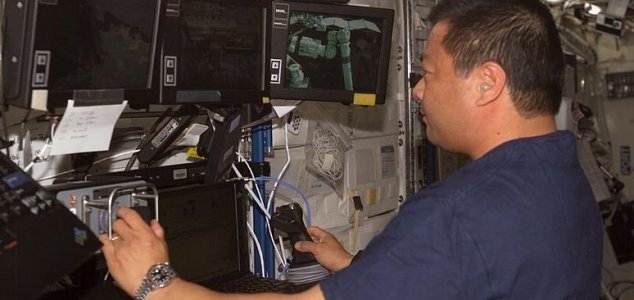 Chiao aboard the space station.

Image Credit: NASA
Space veteran Leroy Chiao has recently opened up about an unusual sighting he had in space in 2005.
The pioneering astronaut had been the commander of the International Space Station during his stay there between October 2004 and April 2005. The UFO experience in question took place during a space walk with Russian cosmonaut Salizhan Sharipov.
The two men had been setting up navigational antennae outside the station when Chiao caught sight of a row of lights whizzing past at more than 17,000 miles an hour. He recalled at the time thinking that it was "awfully strange" however Sharipov failed to see them.
The story has since gained significant interest among UFO believers who have argued over whether or not Chiao had witnessed something otherworldly. Skeptics have countered by suggesting that the lights could have been from a fishing boat on the ocean several hundred miles below.
"I'm skeptical of claims," said Chiao on the subject of extraterrestrial visitation. "I don't rule it out 100 percent. I have an open mind and I do believe there's other life in the universe."
Source: Liberty Voice | Comments (302)
Similar stories based on this topic:
Tags: UFO, Astronaut, Leroy Chiao