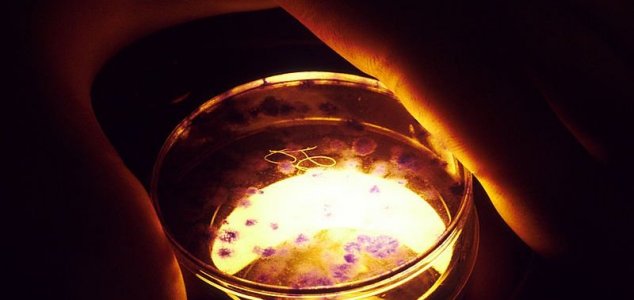 Bacteria can turn their whole body in to a camera-like lens.

Image Credit: NCI/NIH
Scientists have revealed that bacteria are not that dissimilar to us when it comes to sensing light.
These microscopic organisms, which can be found absolutely everywhere, have remained at the center of a scientific mystery spanning over 300 years - how does an organism that relies on sunlight to survive know where to look if it doesn't have any eyes ?
The answer, as it turns out, is that bacteria are able to see by turning their entire body in to a camera-like lens which is capable of focusing sunlight on to a particular spot.
The discovery ties in with previous observations demonstrating that bacteria can pin-point the position of a light source and orient themselves towards it.
"The idea that bacteria can see their world in basically the same way that we do is pretty exciting," said lead researcher Professor Conrad Mullineaux. "Our observation that bacteria are optical objects is pretty obvious with hindsight, but we never thought of it until we saw it."
"And no-one else noticed it before either, despite the fact that scientists have been looking at bacteria under microscopes for the last 340 years."
Source: Belfast Telegraph | Comments (6)
Tags: Bacteria