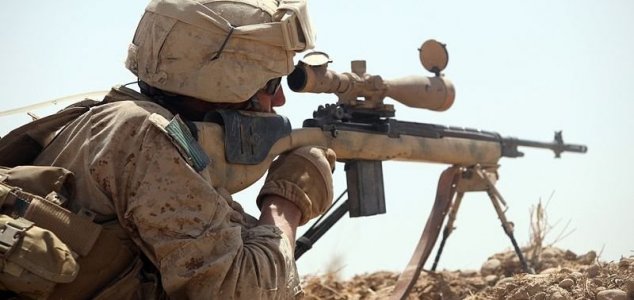 Anonymity in the field is becoming all but impossible.

Image Credit: SSgt. Ezekiel R. Kitandwe
The Pentagon has developed a device capable of identifying someone from their cardiac signature.
During US military operations, accurately determining whether or not a specific individual is present at a potential target location is often critical to the success of a mission.
Traditional identification methods deployed in the field include facial recognition (which speaks for itself) and gait analysis, which attempts to identify a person from their unique walking style.
Now the Pentagon has come up with a completely new type of identification technology capable of recognizing a person's unique cardiac signature.
Known as Jetson, the device works by firing an infrared laser at a target up to 200 meters away and uses a technique known as laser vibrometry to detect the subtle movements of a person's heartbeat.
According to its designers it should be theoretically possible to increase the range by using a more powerful laser, however they stopped short of suggesting that it could work from space.
"Compared with face, cardiac biometrics are more stable and can reach more than 98% accuracy," said Wenyao Xu of the State University of New York at Buffalo.
Source: Technology Review | Comments (7)
Similar stories based on this topic:
Tags: Pentagon, Laser, Heart