By:

Saddlebum

| Location:

Northern part of lower Michigan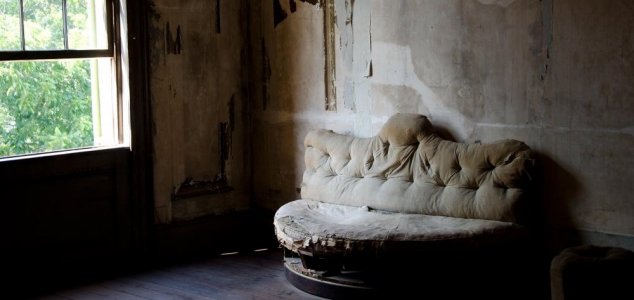 Image Credit: sxc.hu
Lived here for 28 years and have always experienced a slight vibration in my bed when sleeping. House is located on a hill side, walk-out basement, heavily wooded, on dirt road approx. 1/8th mile from a county paved road, 6,000 acres of state land behind and hay field across dirt road with a hay field on the W. side of property, recently built house on E. side of property.
Have always noticed the vibration while in bed whether taking a nap during the day or at night. Normally, does not last a full minute, sometimes only 5-10 seconds. Never really thought much about it but this last year or so I have noticed things are vibrating as well. I place stuff on the stairway coming up from the basement that I will soon need such as cooking oil, laundry detergent that is soon to run out. I put a 32 oz. jar of coconut oil on top of a cardboard box holding 6 packages of organic rice. The oil kept vibrating nearly off the box of rice and as I walked upstairs, I had to move the oil back so it would not vibrate off, not every day but 2-3 times a week. I also found a candle holder on a shelf that was about to vibrate off and have to pay attention to that as well.
The furnace is not running, the pressure tank is off and no water running anywhere that I know of. I have a modern energy efficient fridge which is not on when I experience the vibrations myself. The soil here is made of mostly sand with approx. 4" of hardpan and 6-8" of top loamy soil.
The dirt road runs into state land, two-tracks. I have 3 neighbors, 2 are on 5 acres each and one is 15 acres. None have heavy equipment. No fracking wells that I know of.
I have never felt the house vibrating except when I am in bed whether during the daytime or night. If asleep, I believe I sleep through them and not enough to wake me.
But, things are vibrating off. I kept watch on that container of oil on the box of rice for several months so I believe it's the whole house vibrating.
This house was built by a mason who lived here with his family 15 years prior to my purchasing it. 32' square.
No cracks in the cement flooring in the basement, stick built home. Although, having done some remodeling in the last 3-4 years, the mason had no building knowledge and acquired most of his materials from job sites new and tear downs, remodels that he was employed on to build the walls and used used electrical wiring most of which has been rewired to code but I know some has not. Copper pipes.
I have replaced the pressure tank with one a size larger, newer energy efficient propane furnace, newer 40 gal. water heater both professionally installed.
Why does this house vibrate?
Comments (9)